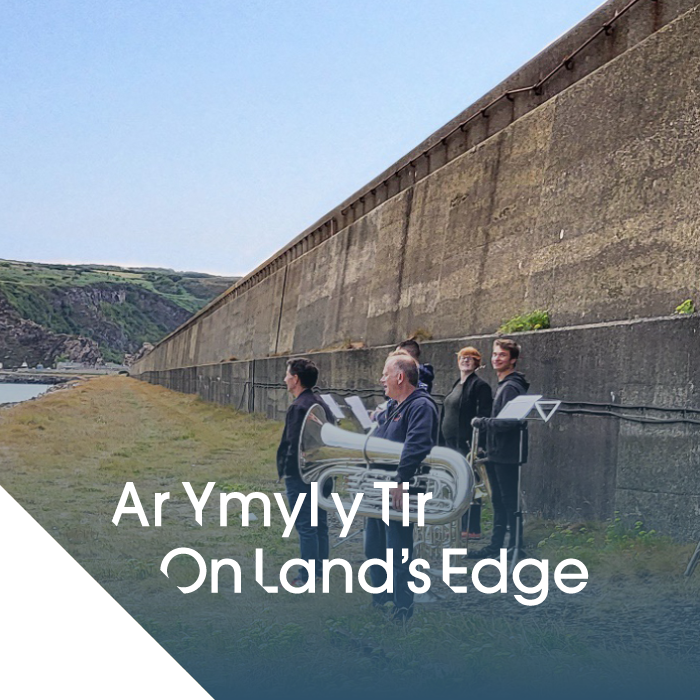 Brass on the Breakwater
Location: Goodwick Parrog – East Breakwater
Pre-performance talk by Sid Howells on the geology of Fishguard Bay followed by Jobina Tinnemans and Goodwick Brass Band – Newly commissioned contemporary music performance.
Following up from last year's inaugural On Land's Edge festival whereby Jobina Tinnemans created a work for brass at the Strumble Head lighthouse, where we could all listen to the magnificent environmental soundscape on Pen Caer from Llanwnwr farm, this new work for the Goodwick Brass band, situated on the Fishguard Harbour breakwater, is another celebration of the beautiful sounds found on our Pembrokeshire coast.
When the Stena Line ferry hoots you can hear sound echoing from Goodwick and Fishguard Harbour into the far distance. Goodwick Brass will be playing on the public breakwater in the harbour in a new work by Jobina Tinnemans full of hooting and echoes. You can walk onto the breakwater to listen, sit at the Parrog or watch from your kayak or sailing boat. It's going to be a spectacle not to be missed!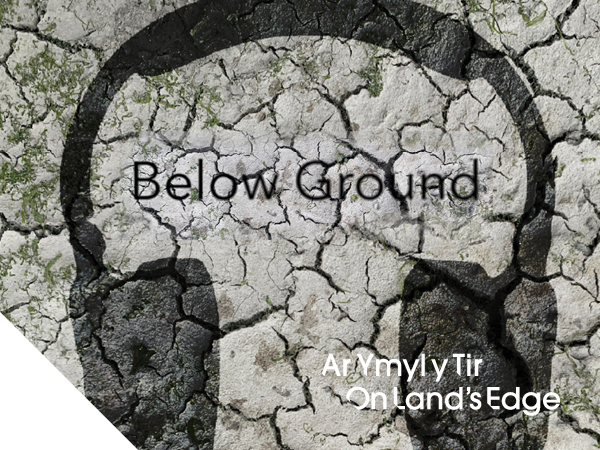 Below Ground
Location: Tregwynt
Molly Macleod – Live soundscape inspired by the area of Pencaer Peninsula performed at Tregwynt.
Ever wondered what it sounds like underground? The earth beneath our feet is a secret sonic world of worms, grubs and roots rummaging around underneath us.
Come and lie down on the earth and listen to the soil.
The audience is invited to take a blanket and find a space within the grounds of Tregwynt Mansion and listen to the sounds of the soil beneath them through wireless headphones provided. Below Ground is a sonic a journey from the dark musty depths of the forest floor, filled with munching and gurgling insects to the high desolate cliffs of the coastal path where the long dry grass acts as an amplifier for the wind, feeding the sound down into its root systems beneath.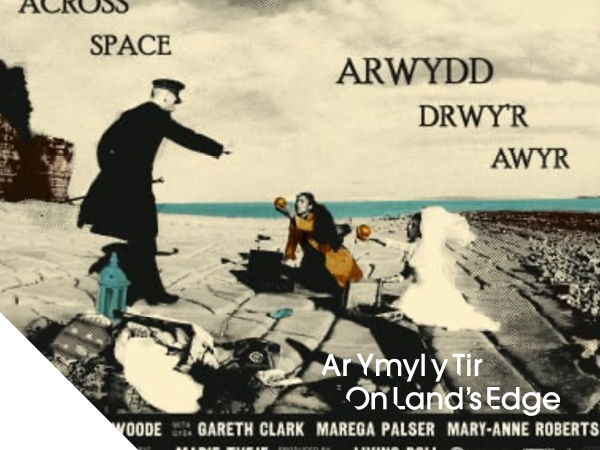 A Signal Across Space /
Arwydd Drwy'r Awyr
Location: Tregwynt
A 360 virtual reality experience in Welsh and English from award-winning filmmaker Tracy Spottiswoode, together with sound artist Marie Tueje and performers Marega Palser, Mary-Anne Roberts and Gareth Clark.
On May 13 1897, Italian inventor Gugliemo Marconi, working with Cardiff Post Office engineer George Kemp, transmitted and received the first ever wireless signals in Morse Code over open water between Flat Holm Island and Lavernock Point on the coast of south Wales.
It was the beginning of modern communications technology. One of the messages was: 'ARE YOU READY?'
Inspired by Marconi's experiment, A Signal Across Space / Arwydd Drwy'r Awyr takes the audience on a mesmerising, mysterious and dreamlike journey, layered with the history, mythology, language and nature of the area surrounding Lavernock.
Devised as a site specific performance piece for a single audience member, intended to offer solace in a time of isolation, A Signal Across Space / Arwydd Drwy'r Awyr combines the Celtic tradition of spinning a yarn with the surreal visual appeal of Eastern European fairytales.
The VR headset is a portal, transporting the viewer into a world where guests are invited to commune in rituals both familiar yet strange, embarking on an emotional and evocative journey through the many storied layers of this real and magical place.