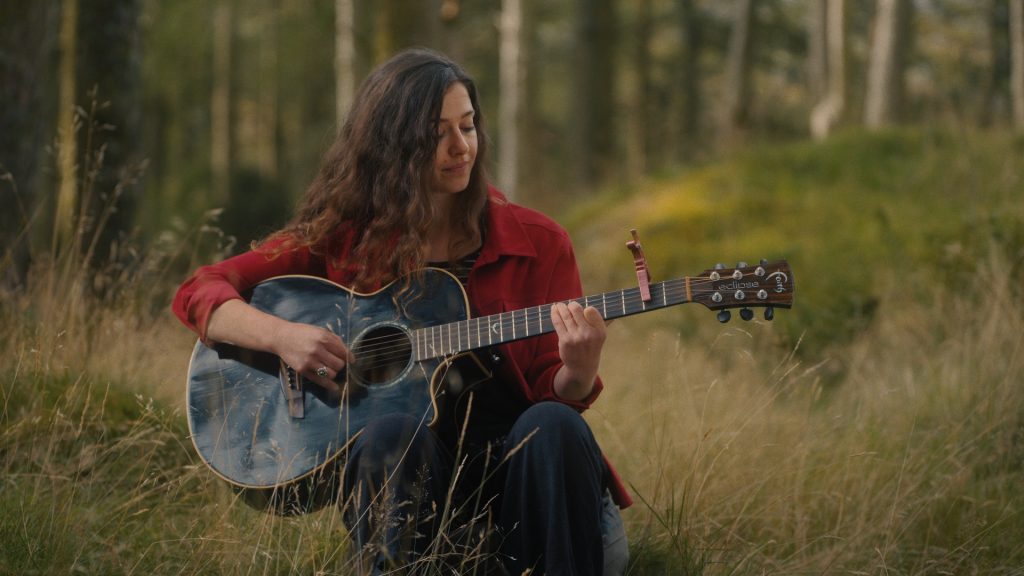 The haunting tones of singer-songwriter Eve Goodman promise to be among the highlights of Fishguard's returning On Land's Edge Festival at Ffwrn on Friday, September 22.
The charismatic North Walian, described by one critic as possessing 'a rare magic', writes and performs in English and Welsh while her music is rooted in her sense of place.
Carried by a clear voice, Eve weaves in the natural world and the beauty surrounding her. Her lyrics reveal a deep connection to what it is to be human in these troubled times.
The 30-year-old – no stranger to west Wales audiences following her memorable appearance at Cardigan's Other Voices festival last October – has released three EPs to date.
Her most recent, Wave Upon Wave, garnered support from Radio 2's Mark Radcliffe, Radio 6 Music's Tom Robinson and Radio Wales's Adam Walton to name but a few.
Last year proved a busy and exciting year for Eve; she began her year at Celtic Connections as one of six artists chosen to represent Cymru at the festival.
Here she performed at St Luke's and presented an S4C TV programme all about the festival.
Further highlights of the year include:
· Representing Wales at the Dubai World Expo in the desert
· Performing at Cambridge Folk Festival
· Performing at the televised Cymru i'r Byd show in New York
· Performing at the UK ambassador's home in Brussels
Her 2023 diary is also packed with many special projects coming to fruition, starting with:
· Collaborating with award winning composer Chris Roe on the soundtrack for a new BBC1 six-part drama
· Competing on Can I Gymru, a televised Welsh song writing competition
· Recording and releasing her duo Eve & Sera's first album, Natur
· The release of her first solo album, From a Place Unknown (date TBA)
· Recording and releasing an album of birth songs, Birth and Beyond, with women's rights and birth activist Laura Knott.
· Continuing to plan tour dates around her many releases.
Anticipating her appearance at Fishguard in September, Eve says: "To say I am looking forward immensely is an understatement!"