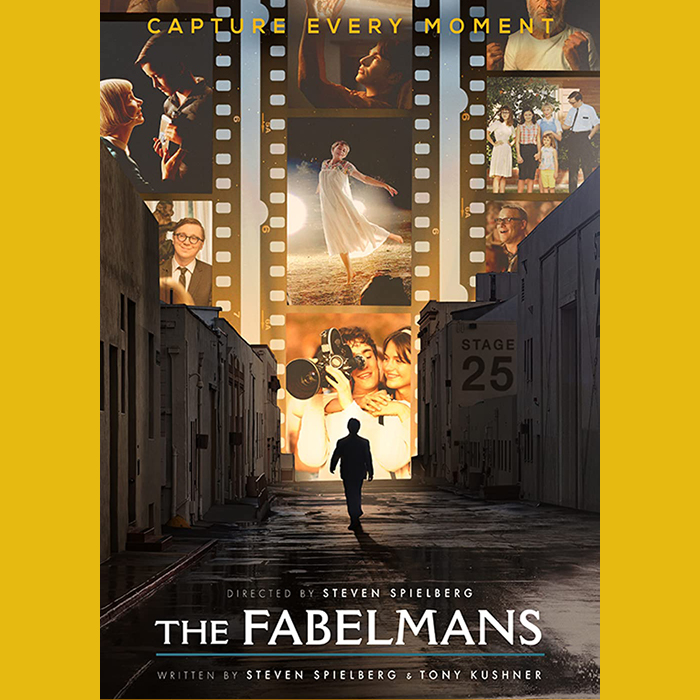 The Fabelmans (12A)
This 'coming of age' movie is loosely based on Spielberg's own childhood growing up in post WWII America.
Sammy falls in love with movies after being taken to 'The Greatest Show on Earth' and armed with a camera he starts to make his own films at home, supported by his mother. But he discovers a shattering family secret and explores how the power of film can help him see the truth.
PLEASE NOTE: Our screening of The Fabelmans on Sunday 19th at 7.30pm is subtitled.
For our Hard of Hearing/Deaf audiences, if you require a hearing loop, our best seats for that are seats 10-15 on rows I and J.
Mae'r ffilm 'dod i oed' hon wedi'i seilio'n fras ar blentyndod Spielberg ei hun yn tyfu i fyny yn America wedi'r Ail Ryfel Byd. Mae Sammy'n syrthio mewn cariad â ffilmiau wedi ymweliad i'r 'Greatest Show on Earth' ac yn defnyddio camera i ddechrau gwneud ei ffilmiau ei hun gartref, gyda chefnogaeth ei fam. Ond mae'n darganfod cyfrinach deuluol ysgytwol ac yn archwilio sut y gall pŵer ffilm ei helpu i weld y gwir.