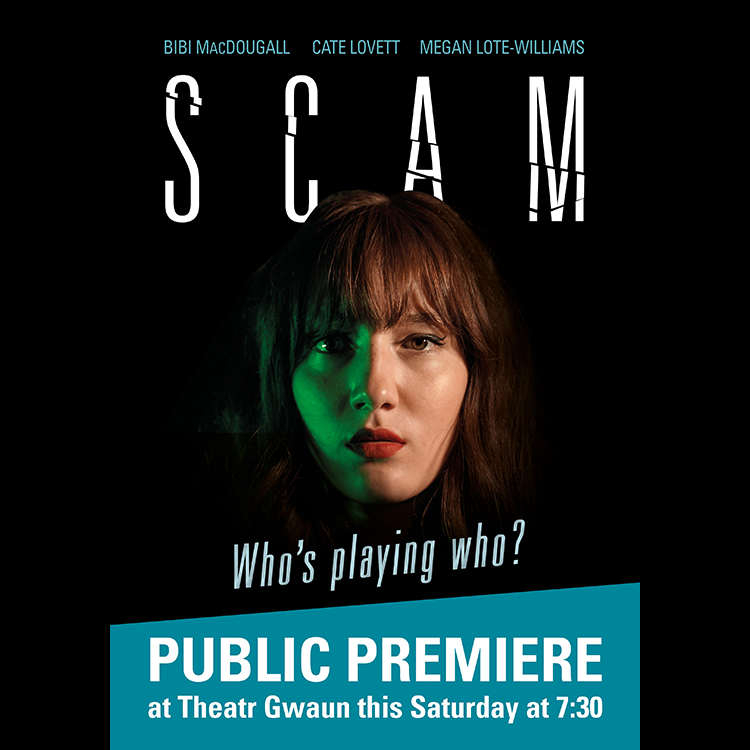 Director: Nick Swannell/Wales/2022/81 mins
This Film is suitable for children aged 12 and over. Under 12s must be accompanied by an adult.
Set in Theatr Gwaun and around Fishguard/Pembrokeshire locations and starring Cate Lovett, Bibi MacDougall and Megan Lote-Williams, SCAM is a triumph of independent film making!
After her ambitious mother's hustle fails to secure the mortgage on their theatre home, exploited singer Ella is compelled to join her con-artist sister's social media scam. But when the truth about their father's death emerges, family loyalty only goes so far…
Join us after the Premiere for a Q&A with the director Nick Swannell, screenwriter Alison Rayner and actors Cate Lovett and Megan Lote-Williams.
Watch The Trailer: