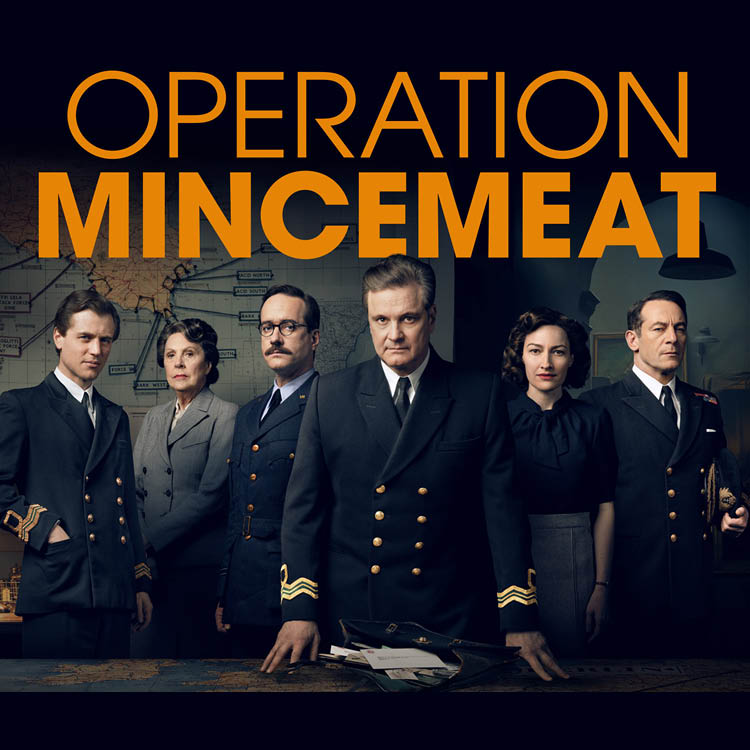 Director: John Madden/2021/UK/128 mins
In this thrilling WWII drama, a British intelligence team plans an elaborate deception to hide the Allied invasion of Sicily. Codenamed 'Operation Mincemeat', it is the extraordinary and true story of an idea to alter the course of the war — defying logic, risking thousands of lives, and testing the nerves of its creators to breaking point.
Please note: A subtitled screening is available on Sunday the 15th at 2pm.