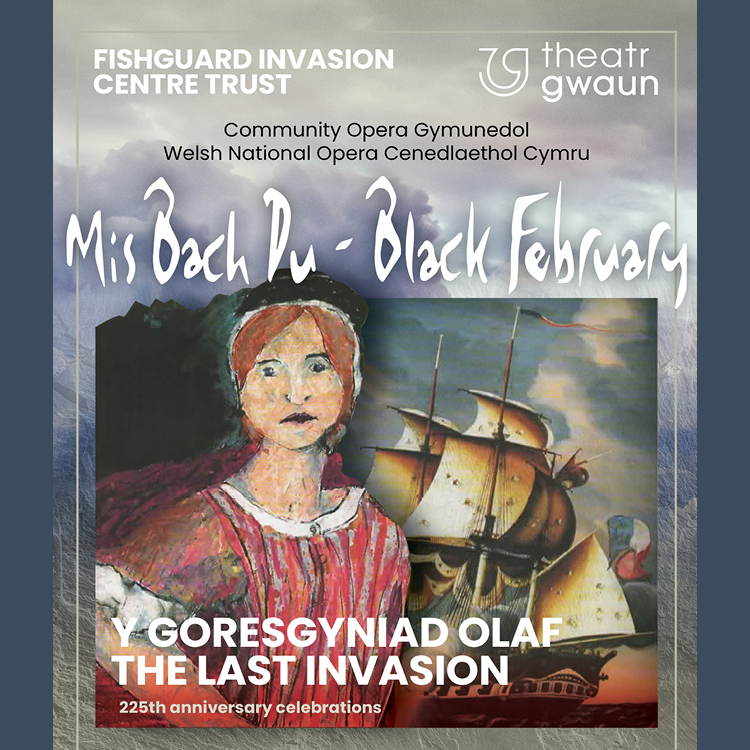 As part of our 225th anniversary celebrations the Fishguard Invasion Centre Trust and Theatr Gwaun are delighted to host the screening of the Community Opera/Welsh National Opera, Mis Bach Du, originally performed in October/November 1997.
There's a host of familiar faces in the cast, a must see for anyone that was involved in 1997!
Please note: We are screening a digital copy of the original video recording made in 1997, so the image and sound quality is 'of its time', but still an intriguing historical rendition, screened 'as is' as part of the anniversary celebrations.