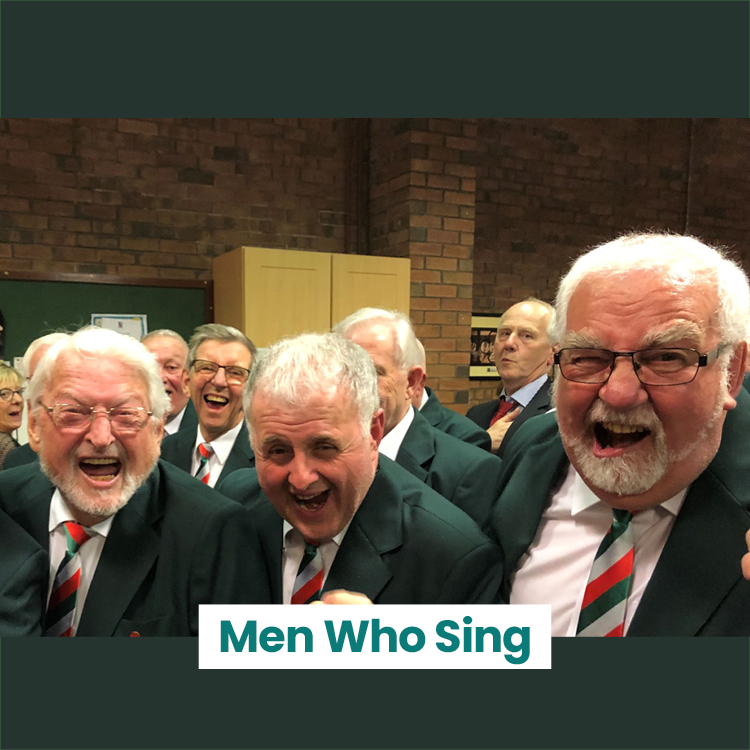 Men Who Sing (12A)
Dir. Dylan Williams 78mins
This is a humorous and melancholic documentary of a Male Voice Choir based around the filmmaker's aging father, Ed. Now a widower, he sells the family home and arranges his own funeral. His only solace is Tuesday night choir practice, but with an average age of 74 and gradual loss of the bass section, his beloved choir is facing a crisis of its own. In order to avoid extinction the hunt begins to find men in their 40s and 50s. Whilst Ed finds new meaning, others deal with the situation in their own ways, and their conductor enters the choir in a competition in Northern Ireland.
Ffilm ddogfen ddoniol a melancolaidd yw hon am Gȏr Meibion. Fe'i seiliwyd ar fywyd Ed – tad oedrannus y cyfarwyddwr. Ag yntau ,Ed, erbyn hyn yn widman, gwertha ei gartref a threfna ei angladd ei hun. Ei unig gysur yw'r ymarfer cȏr bob nos Fawrth, ond wyneba'r cȏr argyfwng ei hun gyda mwyafrif ei aelodau tua 74 oed a nifer y baswyr yn gostwng yn raddol. Er mwyn osgoi tranc y cȏr rhaid chwilio am ddynion yn eu 40au a'u 50au. Wrth i Ed gael ei ysbrydoli gan y dasg, mae eraill yn delio â'r sefyllfa yn eu ffyrdd eu hunain ac fe wna'r arweinydd benderfynu y dylai'r cȏr roi cynnig ar gystadleuaeth yng Ngogledd Iwerddon.