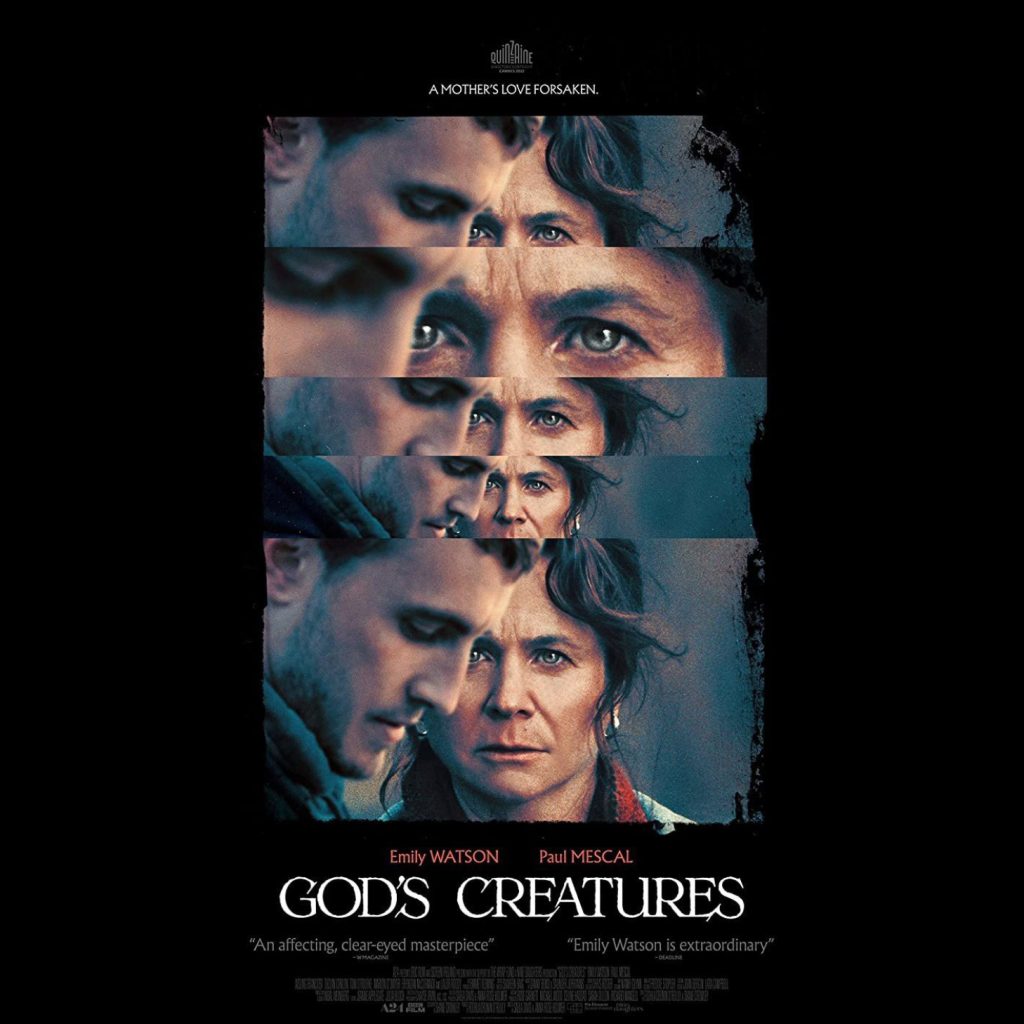 God's Creatures (15)
Director: Saela Davis/2022/Ireland, UK, USA/100mins
In a windswept Irish fishing village, a mother (Emily Watson), is torn between protecting her beloved son (Paul Mescal) and her own sense of right and wrong. A lie she tells for him rips apart their family and close-knit community in this tense, sweepingly emotional epic.
Cyfarwyddwr: Saela Davis/2022/Iwerddon, DU, UDA/100munud
Mewn pentref pysgota Gwyddelig gwyntog, mae mam (Emily Watson), yn cael ei rhwygo rhwng amddiffyn ei mab annwyl (Paul Mescal) a'i synnwyr ei hun o dda a drwg. Mae celwydd y mae hi'n ei ddweud wrtho yn rhwygo'u teulu a'u cymuned glos yn ddarnau yn yr epig llawn tyndra, hynod emosiynol hwn.