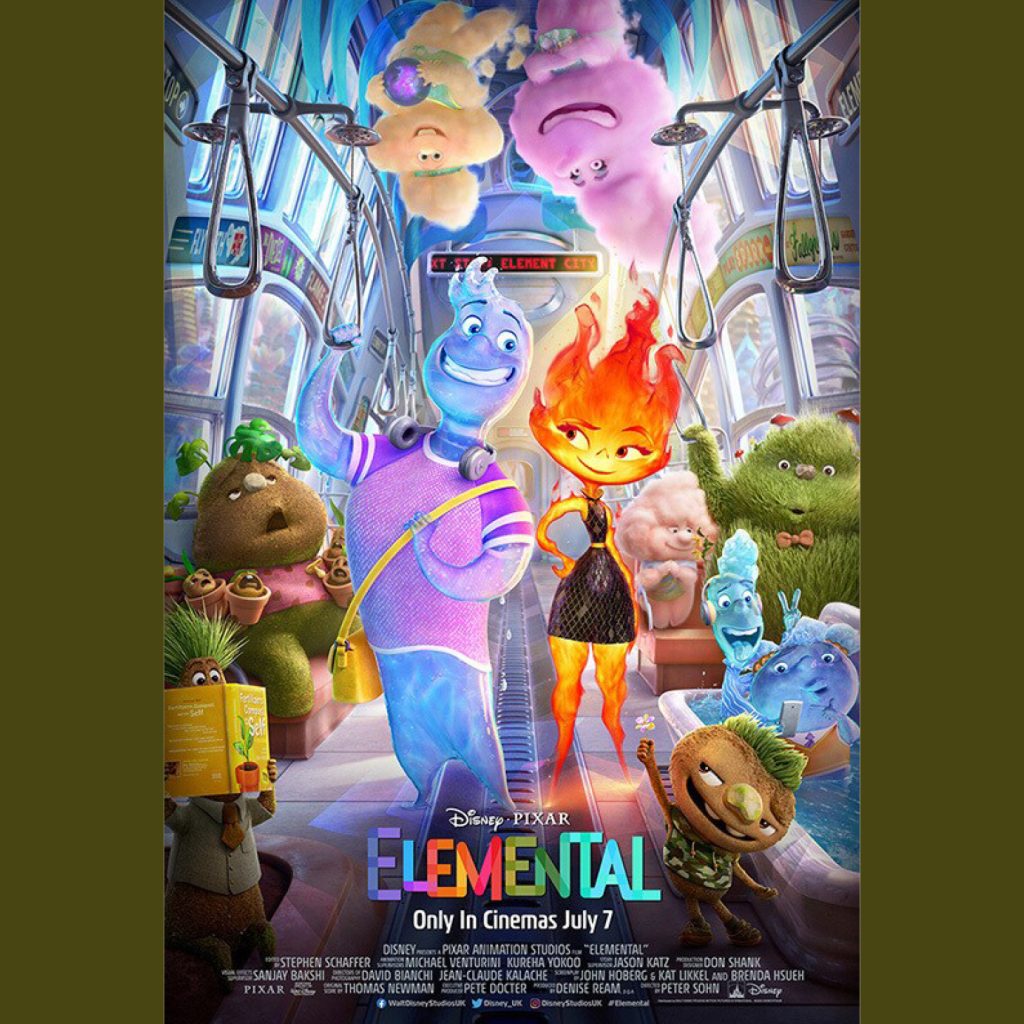 ELEMENTAL (PG)
Director: Peter Sohn/USA/2023/101mins
Pixar are back with another gorgeous animation, set in Element City where fire, water, land and air residents live together. A friendship between two characters blooms and challenges their beliefs about the world they live in. It's beautiful, funny and a must-watch.
Cyfarwyddwr: Peter Sohn/USA/2023/101munud
Mae Pixar yn ôl gydag animeiddiad hyfryd arall, wedi'i osod yn Element City lle mae'r preswylwyr – tân, dŵr, tir ac aer yn byw gyda'i gilydd. Mae cyfeillgarwch rhwng dau gymeriad yn blodeuo ac yn herio eu credoau am y byd maen nhw'n byw ynddo. Mae'n brydferth, yn ddoniol ac yn rhywbeth y mae'n rhaid ei wylio.