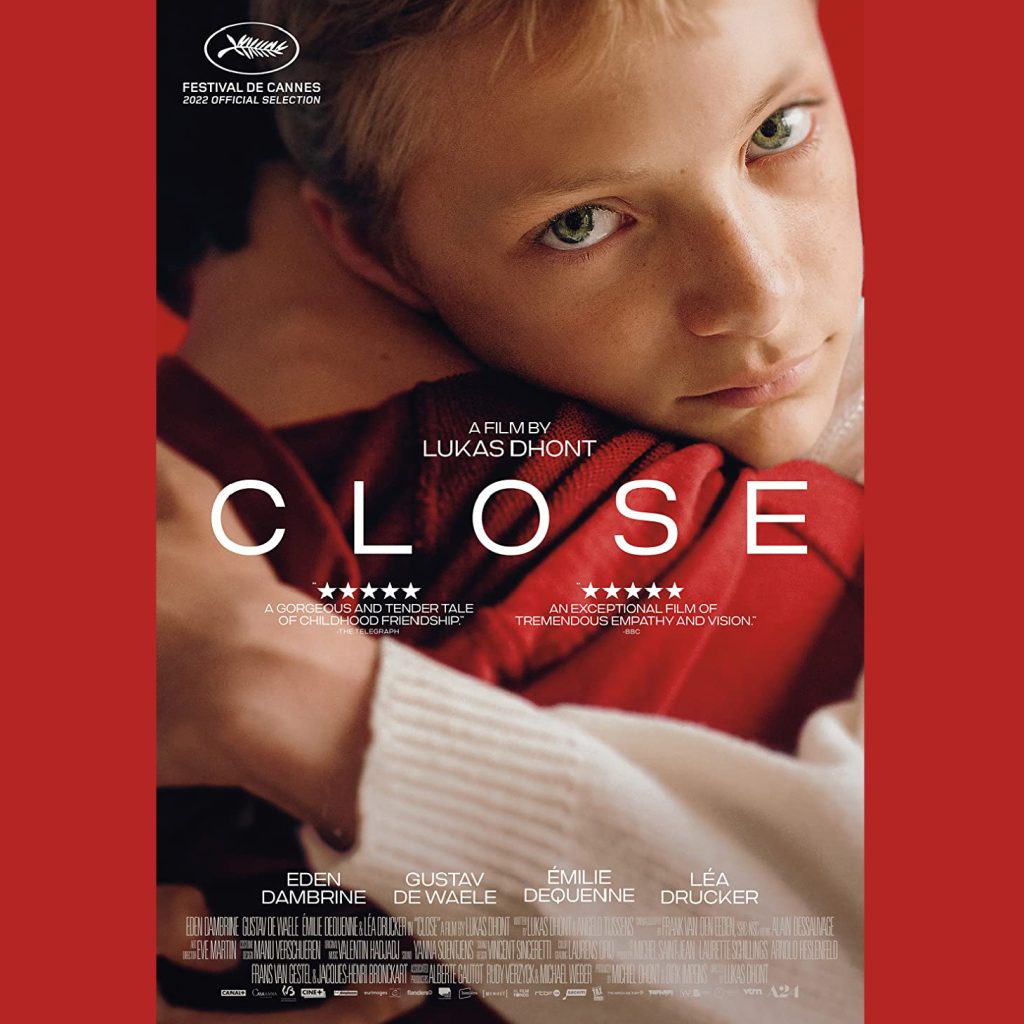 Fishguard Film Society
CLOSE (12A)
Director: Lukas Dhont, Belgium, France, Netherlands , 2022, 12A, 104m, subtitles
Winner of the Grand Prix prize at Cannes 2022, Close is Belgian writer-director Lukas Dhont's Oscar-nominated second film. It explores the close friendship between two thirteen-year-old boys, Leo and Remi, which is suddenly thrown into heart-breaking disarray by their transition towards adolescence. Trying to understand what has gone wrong Leo seeks comfort and grows closer to Remi's mother, Sophie. A journey of forgiveness, vulnerability and love ensues.
Cyfanwyddwr: Lukas Dhont, Belgium, France, Netherlands , 2022, 12A, 104m.
Isdeitlau
Enillydd gwobr Grand Prix yn Cannes 2022, Close yw ail ffilm yr awdur-gyfarwyddwr o Wlad Belg, Lukas Dhont, a enwebwyd am Oscar. Mae'n archwilio'r cyfeillgarwch agos rhwng dau fachgen tair ar ddeg oed, Leo a Remi, sy'n cael eu taflu'n sydyn i anhrefn torcalonnus gan eu trawsnewidiad i lencyndod.
Wrth geisio deall beth sydd wedi mynd o'i le mae Leo yn ceisio cysur ac yn dod yn nes at fam Remi, Sophie. Mae taith o faddeuant, bregusrwydd a chariad yn dilyn.