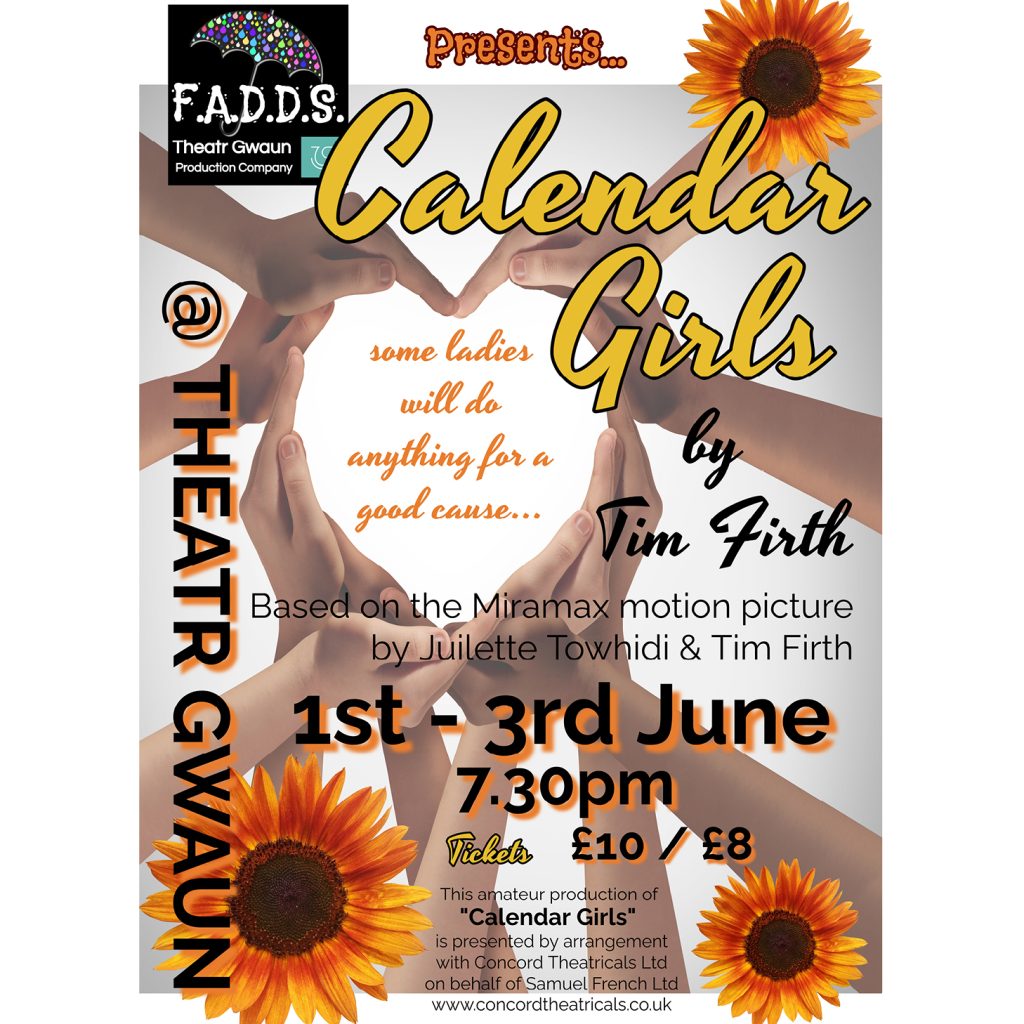 Calendar Girls
Join us for this incredible tale of friendship, bravery and fun with sunflowers. The stage play by Tim Firth, based on the Miramax motion picture by Juliette Towhidi and Tim Firth, takes us through the rollercoaster of emotions and shows that even in sorrow, bravery and strength can accomplish great things, especially if in the nude! That's nude not naked! The ladies and gents of FADDS are really looking forward to bringing this fantastic play, based on real life events, to the TG stage.
Disgrifiad o'r Digwyddiad
Ymunwch â ni am y stori anhygoel hon am gyfeillgarwch, dewrder a hwyl gyda blodau'r haul! Mae'r ddrama lwyfan gan Tim Firth, sy'n seiliedig ar ffilm Miramax gan Juliette Towhidi a Tim Firth, yn mynd â ni drwy'r rhaeadr o emosiynau ac yn dangos fel y gall tristwch, dewrder a chryfder gyflawni pethau gwych, yn enwedig os yn noethlymun! Mae merched a dynion FADDS yn edrych ymlaen yn fawr at ddod â'r ddrama wych hon, sy'n seiliedig ar ddigwyddiadau bywyd go iawn, i lwyfan TG.