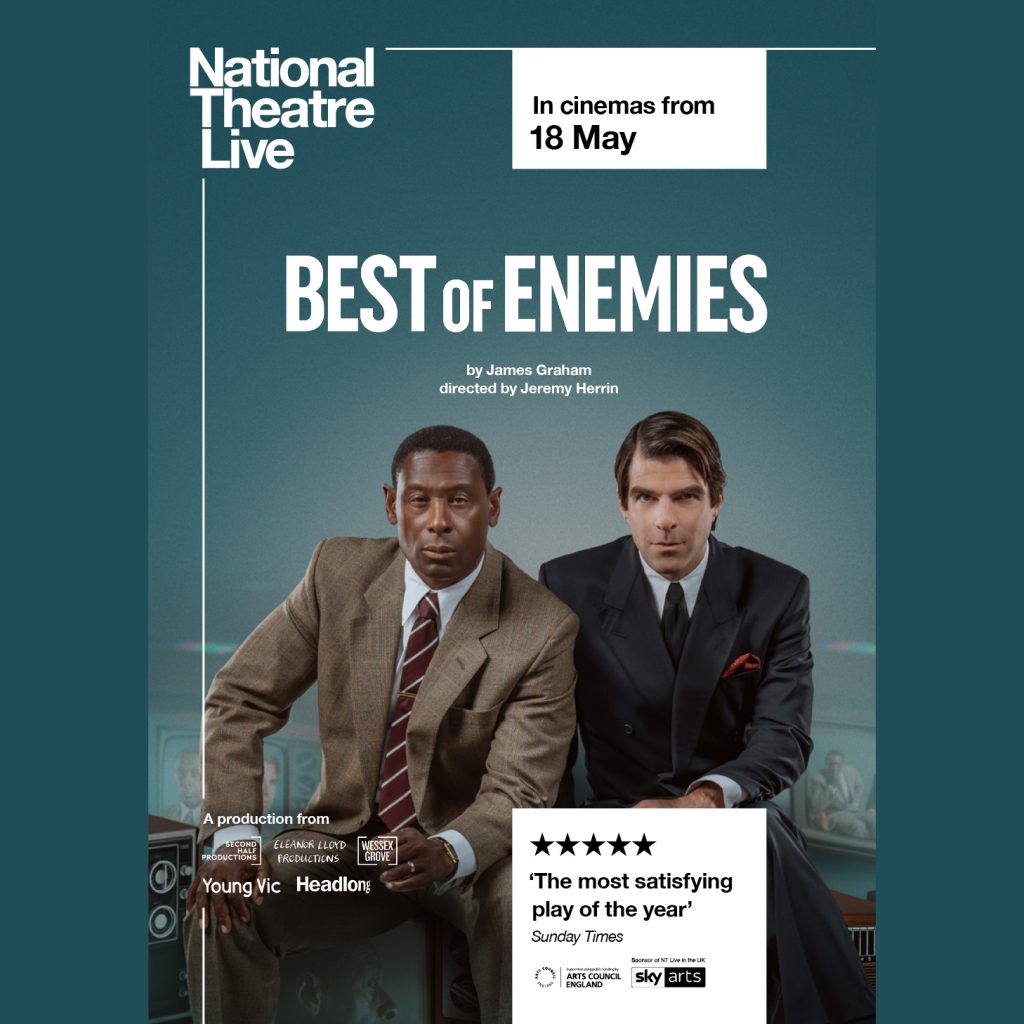 National Theatre Live
Best of Enemies (15)
David Harewood (Homeland) and Zachary Quinto (Star Trek) play feuding political rivals in James Graham's (Sherwood) multiple award-winning new drama.
In 1968 America, as two men fight to become the next president, all eyes are on the battle between two others: the cunningly conservative William F. Buckley Jr., and the unruly liberal Gore Vidal.
During a new nightly television format, they debate the moral landscape of a shattered nation. As beliefs are challenged and slurs slung, a new frontier in American politics is opening and television news is about to be transformed forever. 
Mae David Harewood (Motherland) a Zachary Quinto (Star Trek) yn chwarae rhan herwyr gwleidyddol yn nrama newydd, arobryn James Graham (Sherwood).
Ym 1968, yn America, wrth i ddau ddyn frwydro i ddod yn arlywydd nesaf, mae pob llygad ar y frwydr rhwng dau arall: y ceidwadwr cyfrwys William F. Buckley Jr., a'r rhyddfrydwr afreolus Gore Vidal.
Maent yn dadlau dros foesau cenedl sydd wedi chwalu. Wrth i gredoau gael eu herio, mae cyfnod newydd yng ngwleidyddiaeth America yn agor ac mae newyddion teledu ar fin cael ei drawsnewid am byth.