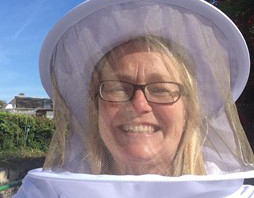 So long, farewell, auf Wiedersehen, adieu….
We said farewell to our amazing Front of House Manager, Clare Symons, on Friday.
Clare has been the friendly front of house face of Theatr Gwaun throughout one of the most testing times for the theatre and she will be sorely missed by us all!
Whilst we are sad to see her go, we are also excited for her as she sets sail on a new adventure and we wish her all the very best.
Thank you Clare for all of your hard work and commitment to Theatr Gwaun – still a TG volunteer though Clare right? #weloveourcommunitytheatre