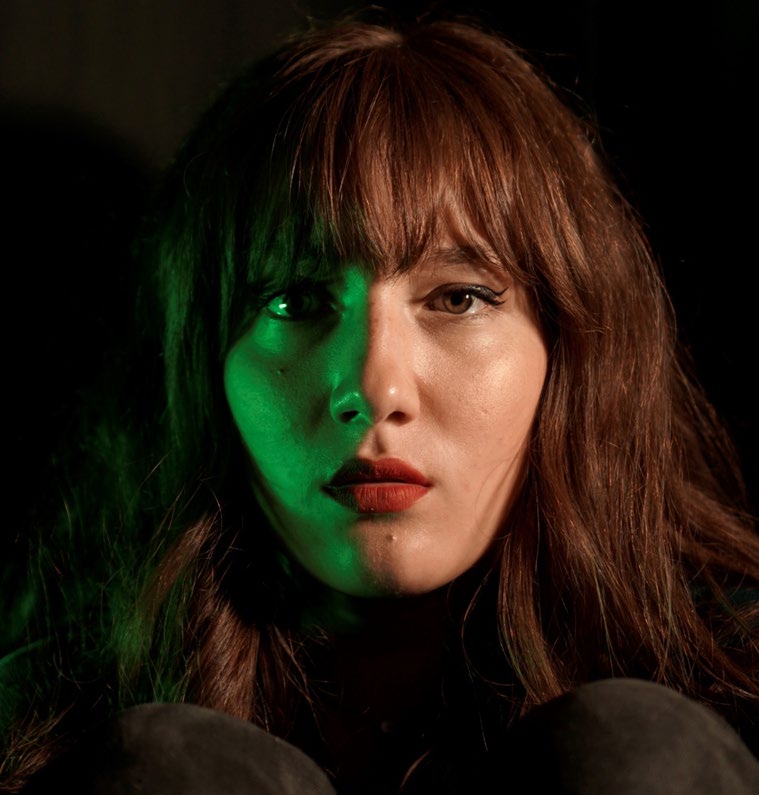 Who'd have thought it?
SCAM, the new Pembrokeshire based film made in lockdown, has revealed a new star.
Meet 20-year-old Bibi MacDougall from Tenby who is the poster girl for the crime thriller being screened at independent cinemas across Wales from next week.
Weeks after the premier (which was met with rapturous applause from the audience at Fishguard's Theatr Gwaun where much of it was filmed) and Bibi is still in shock:
"I sent my CV and resume over and thankfully I think the timing was just right really and before we knew it we were shooting. The whole thing was a whirlwind. It was my first experience doing any form of screen work as well.
I don't think I had expected it to be so 'proper' – I mean it is a proper film, with a proper film with a premier and a poster.
To go from youth groups and zoom classes to seeing my face on a poster was definitely surreal. Now it's being shown all over Pembrokeshire and I've got old teachers contacting me to say they've seen it – it's been amazing. Everyone involved has worked so hard."
Those behind the film – award winning director Nick Swannell and screenwriter Alison Rayner of Alnico Productions – were not surprised by Bibi's polished performance.
Nick said he "saw and loved" Bibi's showreel and was confident she would deliver. He said: "We didn't have much time for rehearsal but Ali gave everyone comprehensive character notes. We did a couple of Zoom table reads – thanks to lockdown. The cast did a great job and were really convincing."
Bibi plays Evie, a fraudster in a family of con artists, who dupes her younger sister into fronting an elaborate business scam – only to have put her sister Ella in a position to set up the biggest scam of them all.
Bibi says she was nervous about watching the film initially: "Watching yourself is never pleasant! I sort of expected to watch it and think I should quit now, but Nick and everyone else did so well– the writing, the music, the cast – it really came together."
The film also stars Richard Elis – from 'The Pact', Cate Lovett, Adam Edgerley, Abby Brenchley and another rising star, singer Megan Lote-Williams.
SCAM will be shown again at Theatr Gwaun on Saturday 11th June, at Torch Theatre in Milford Haven on 8th July, and at select film festivals and independent cinemas across the country later this year.