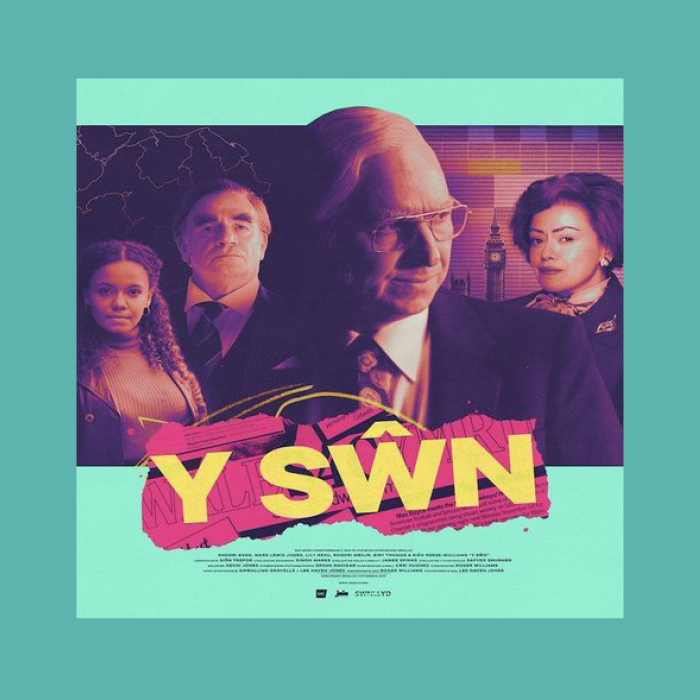 Cyfarwyddwr/Director: Lee Haven Jones/Cymru/Wales/89munud/mins
Ym 1979, pan dorrodd llywodraeth gyntaf Margaret Thatcher ei haddewid i sefydlu sianel deledu Gymraeg, fe ddaeth ton o anufudd-dod sifil i'r amlwg. Wedi i Gwynfor Evans golli ei sedd fel AS Caerfyrddin, cyhoeddi fygythiad i fynd ar streic newyn oni bai bod yr addewid yn cael ei gadw. Mae llywodraeth Thatcher wedi'i synnu ychydig gan gryfder y gwrthwynebiad. Mark Lewis-Jones, Siân Reese-Williams a Rhodri Evan yn portreadu un o benodau mwyaf lliwgar hanes diweddar Cymru trwy gyfrwng sgript llawn dychymyg Roger Williams; yn Gymraeg a Saesneg, gydag isdeitlau Saesneg.
In 1979, when Margaret Thatcher's first government broke its promise to establish a Welsh language television channel, a wave of civil disobedience ensued. Gwynfor Evans, having just lost his seat as MP for Carmarthen, issued a threat to go on hunger strike unless the promise was kept. Thatcher's government are a little surprised by the strength of resistance. Mark Lewis-Jones, Siân Reese-Williams and Rhodri Evan portray one of the most colourful chapters of recent Welsh history through Roger Williams' imaginative script; in Welsh and English, with English subtitles.