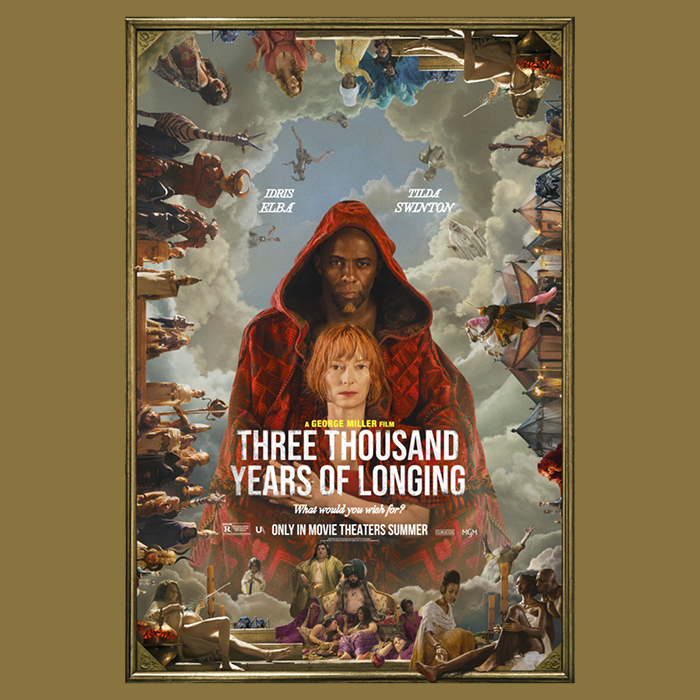 THREE THOUSAND YEARS OF LONGING (15)
Director: George Miller/2022/USA/108min
What would you wish for? Idris Elba and Tilda Swinton star in an enchanting fantasy. A Djinn offers an academic three wishes in exchange for his freedom. How does she know he is real and what happens if her wishes go wrong? The Djinn pleads his case by telling her fantastical stories of his past. Eventually she is beguiled and makes a wish that surprises them both.