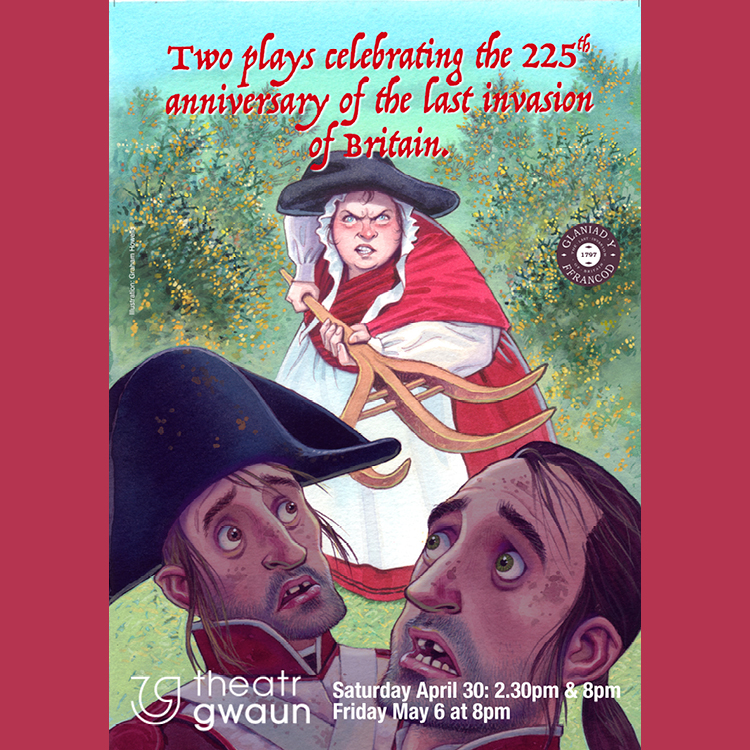 The Last Invasion written by Matthew Sturgis
Conquest of the World written by Rob Taylor
Both plays are directed by Derek Webb
2022 is the 225th anniversary of the Last Invasion of Britain in 1797. And to celebrate, the Fishguard Invasion Centre Trust has arranged a series of talks and events, including these two plays specially performed at Theatr Gwaun.
The Last Invasion tells the full story of the Last Invasion in an entertaining way.
Conquest of the World is a comedy based loosely on the facts!