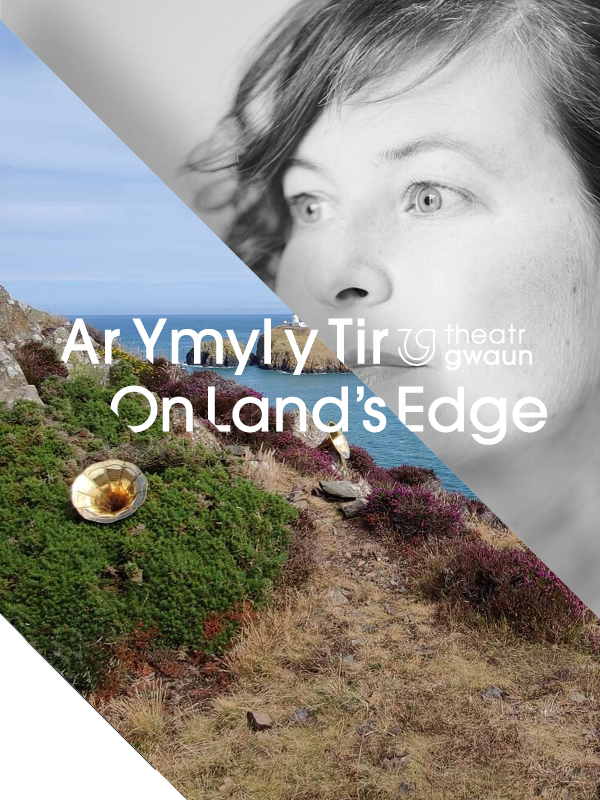 Time: 1.00pm
Location: Theatr Gwaun
Music in the landscape with an expert talk to add to the appreciation of this unique  geography, history, and the environment of this spectacular location. 
Meet at Theatr Gwaun at 1pm.
Transport via minibus from West Street carpark. Locally sourced packed lunch available for pre-order.
Gramophony Field Recordings by Jobina Tinnemans with live performers Alex Morgan (Trumpet), Aled Meredith-Barrett (tuba).
Expert talk: Oliver Johns, local farmer and Sid Howells from the Darwin Centre will give talks about the geology and landscape around Strumble Head.
At the Next Port of Call – pt.2 is a new work in two parts by Jobina Tinnemans performed by Aled Meredith-Barrett on tuba and Alex Morgan on trumpet featuring the Strumble Head lighthouse. Following part 1, staged in Theatre Gwaun on Friday, part 2 is located outdoors at Llanwnwr farm in the phenomenal landscape of Strumble Head, the place of origin of this work. A very unique On Land's Edge festival premiere!
Event Tickets: £15 including transport.
Lunch pre-booked by separate arrangement with Peppers.