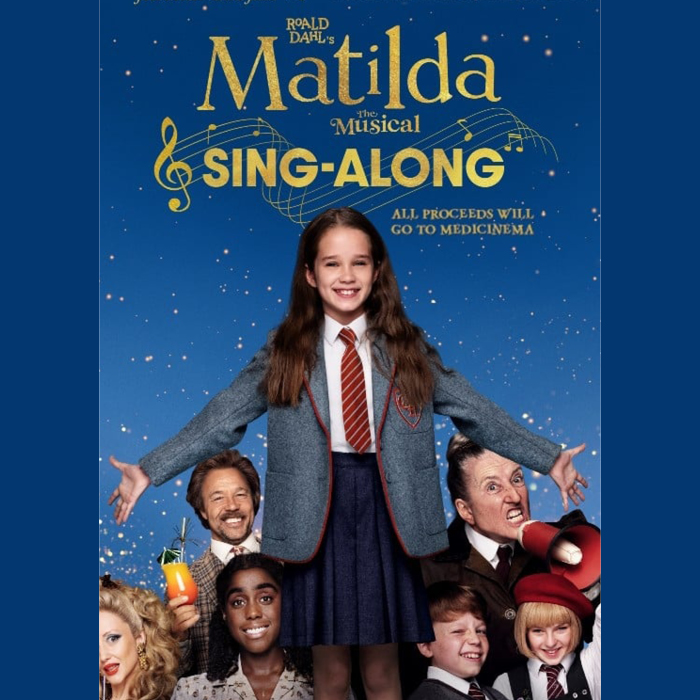 MATILDA THE MUSICAL SING-ALONG (PG)
Director: Matthew Warchus/USA/2022/117mins – Matthew Warchus/UDA/2022
You love the songs, come sing to your heart's content to the hits that make up Roald Dahl's Matilda The Musical in these special sing-along screenings. Roald Dahl's Matilda the Musical tells the story of an extraordinary girl, with a vivid imagination, who dares to take a stand to change her story with miraculous results.
PLEASE BE AWARE: Sony Pictures have issued a note that Matilda The Musical Sing-Along (2022) contains a sequence of flashing lights which may affect viewers who are susceptible to photosensitive epilepsy.
Os ydych chi'n hoff iawn o'r caneuon, dewch i ganu pob un wrth wylio 'Matilda The Musical' gan Roald Dahl yn y digwyddiad arbennig hwn. Mae 'Matilda the Musical' gan Roald Dahl yn adrodd hanes merch ryfeddol, gyda dychymyg byw, sy'n mentro gwneud safiad i newid ei stori gyda chanlyniadau gwyrthiol.