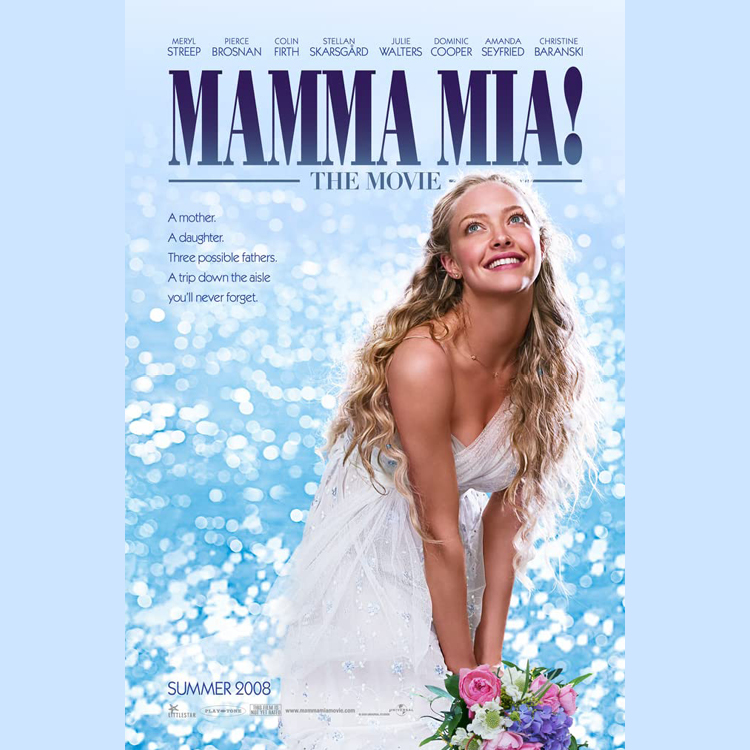 Mamma Mia! (PG)
148 mins
Director Phyllida Lloyd
Set on a colourful Greek island, the plot serves as a background for a wealth of ABBA songs. A young woman about to be married discovers that any one of three men could be her father. She invites all three to the wedding without telling her mother, Donna Sheridan (Meryl Streep), who was once the lead singer of Donna and the Dynamos. In the meantime, Donna has invited her back-up singers, Rosie Mulligan (Dame Julie Walters) and Tanya Wilkinson (Christine Baranski).
Friday 29th October – Special Supper & Cinema Event
Mama Mia here we go again – bringing back the summer!!!
Cresswell's for a dinner of Greek specialities from 6pm – call 01348 874347 to book
Cocktails and music in the theatre bar from 6.30pm to get you in the mood
A shot of Ouzo for anyone arriving at TG in fancy dress! There may even be a prize for the best costume so do get creative!
Mama Mia the film at 8pm