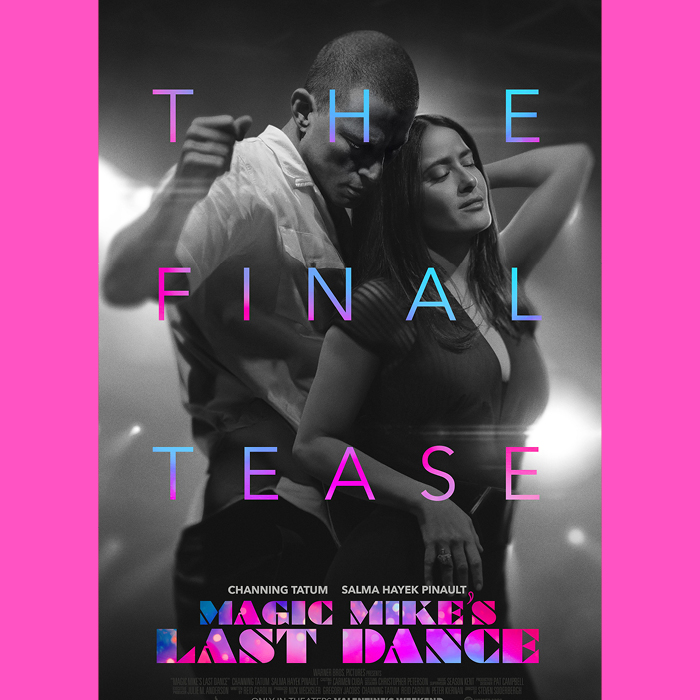 Magic Mike's Last Dance (15)
For what he hopes will be one last hurrah, Mike (Channing Tatum) heads to London with a wealthy socialite (Salma Hayek) who lures him with an offer he can't refuse… and an agenda all her own. A good looking continuation of the story and a worthy swan song of this trilogy, Last Dance combines creative and entertaining dancing in the West End with nuanced character studies.
Gan obeithio am un parti mawr olaf, mae Mike (Channing Tatum) yn mynd i Lundain gyda sosialydd cyfoethog (Salma Hayek) sy'n ei ddenu gyda chynnig na all ei wrthod… Ond mae ganddi agenda cudd. Parhad chwaethus i'r stori sydd yn gorffen y drioleg hon. Mae Last Dance yn cyfuno dawnsio creadigol a difyr yn y West End gydag astudiaethau cymeriad cynnil.