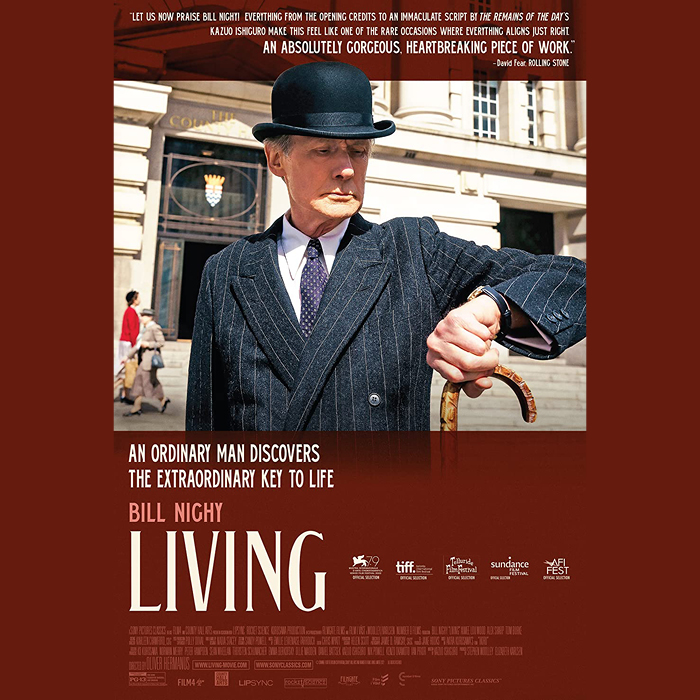 LIVING (12)
Director: Oliver Hermanus/2022/UK, Japan, USA/102mins
'Living' tells the story of an ordinary man, played by Bill Nighy, reduced by years of oppressive office routine to a shadow existence, and who at the eleventh hour makes a supreme effort to turn his dull life into one he can say has been lived to the full. "  'Living' addresses weighty matters of life and death with a winning simplicity that is hard to resist" – Mark Kermode.
PLEASE NOTE: Our screening of Living on Friday 16th at 7:30pm is subtitled.
For our Hard of Hearing/Deaf audiences, if you require a hearing loop, our best seats for that are seats 10-15 on rows I and J.