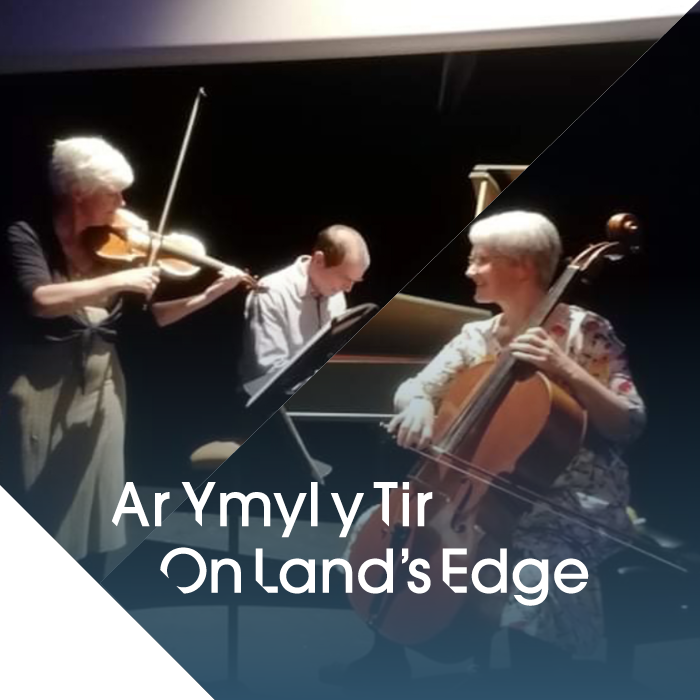 The Gwaun Trio perform music by Vivaldi, Maxwell Davies and Piazzolla.
Autumn & Winter from Vivaldi's The Four Seasons begins the programme, woven together with sonnets Haf & Gaeaf from 'Y Tymborau' written by Welsh poet Mererid Hopwood.
The concert ends with Farewell to Stromness by Peter Maxwell Davies and Tangos by the Argentinian composer, Astor Piazzolla; both composers holding a deep sense of home and place in the world in these hauntingly beautiful compositions.
Three of Pembrokeshire's finest classical musicians, Nia Harries (cello), Lorna Osbon (violin), and Matthew Bale (piano), came together as a 'bubble' during lockdown. Their first performance was given at Rhosygilwen in December 2020 to celebrate Beethoven's 250th anniversary.
Nia, Lorna and Matthew value their close connection with local artistic projects, performing for the 'On Land's Edge' Festival at Theatr Gwaun, and a fundraising concert for the Ukraine Appeal, which raised over £2000.
Nia was born and brought up in Pembrokeshire, and Matthew & Lorna fell in love with the area after spending their honeymoon at Cnapan in 1985, moving permanently to Abergwaun in 2020. Members of Gwaun Trio consider themselves very fortunate to have found each other; one of the good things to come out of lockdown!
Future Gwaun Trio Concerts:
2023: All Saints Church, Bristol.
22 October 2022: Rhosygilwen. A concert of words & music with Mererid Hopwood.