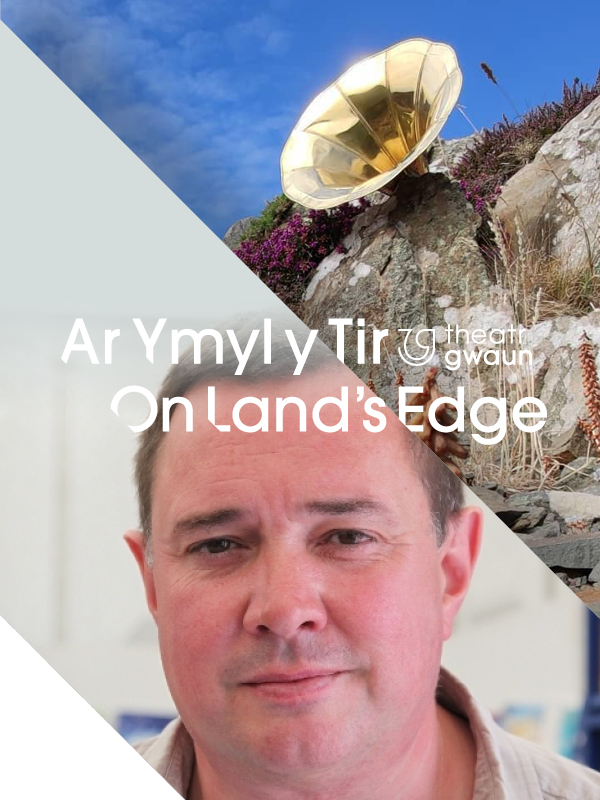 Time: 7.30pm to 9.30pm
Location: Theatr Gwaun
Premiere of a new work written for the On Land's Edge Festival. A confection of words and music to celebrate the Fishguard area and its long and intimate connection with the sea. Local composer David Pepper teams up with writer Jon Gower and a wealth of local performing talent to explore Vikings and Moby Dick, shipwrecks and seaweed, the turn of the tide and the lay of the land.
Words spoken by: Allan Cresswell, Ann Giles, Cilla Morgan, Gaynor McMorrin, Lesley Long, Moira Lewis, Melissa Pettit, Patrick Thomas and Tim Wickenden. Sounds by Molly Macleod, images by Gaynor McMorrin and Tim Wickenden.
Followed by: Contemporary music featuring Gramophony with Jobina Tinnemans.
The Goodwick Brass Band duet: tuba Aled Meredith-Barrett and trumpet Alex Morgan.
At the Next Port of Call – pt.1, is a new work in two parts by Jobina Tinnemans performed by Aled Meredith-Barrett on tuba and Alex Morgan on trumpet featuring Strumble Head peninsula, it's wildlife and the lighthouse in film and in sound.
Part 2 will take place in a very unique outdoors concert on Llanwnwr farm on Saturday afternoon.
Entry by ticket: £10
Drinks available to buy with complementary local food 'tasters'