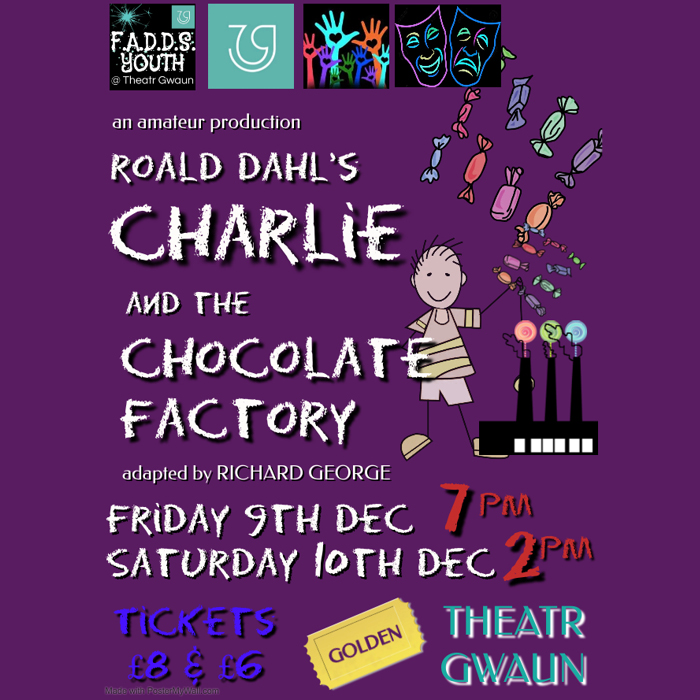 FADDS Youth Theatre – Charlie and the Chocolate Factory
Only 5 Golden Tickets, who will be the lucky 5? Meet Charlie Bucket, his parents and his grandparents, who all live in a run down one room cottage where cabbage soup is always on the menu and luck never dares to visit… or maybe she will… Willy Wonka is opening his Chocolate factory to 5 lucky winners, could Charlie's once a year birthday bar of chocolate give him a lucky Golden ticket??
Come along to see FADDS Youth tell this wonderful story by Roald Dahl adapted by Richard George, will you be a lucky ticket winner?