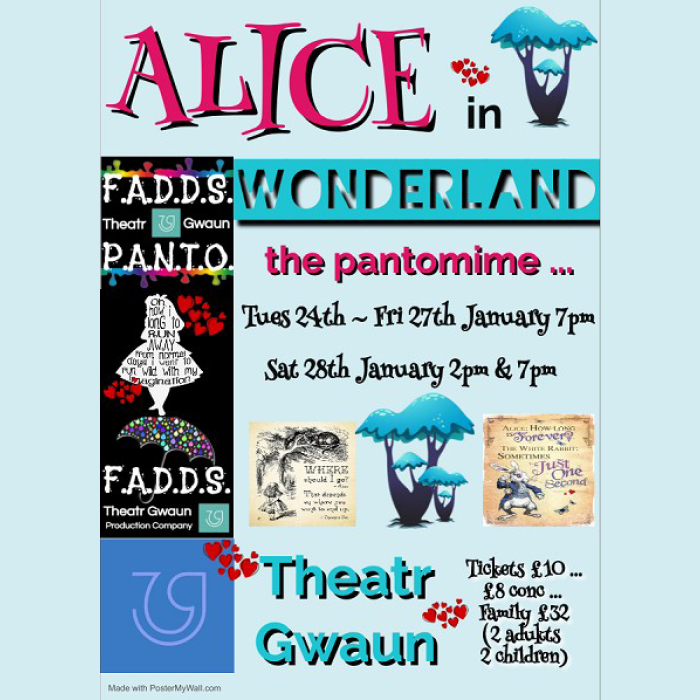 FADDS Panto – Alice in Wonderland
Have you been to Wonderland? But have you been to OUR Wonderland?
FADDS renowned Panto is back!! So will Alice drink me or eat me? Will White Rabbit get there on time? Where on time? Well the Queenie Hearts Garden Party of course! Who is Katie-Pila's sidekick this year?? Well come along for a night of guaranteed fun and frolics in our wonderful world of Panto Wonderland!
You'll have the time of your life… OH YES YOU WILL!