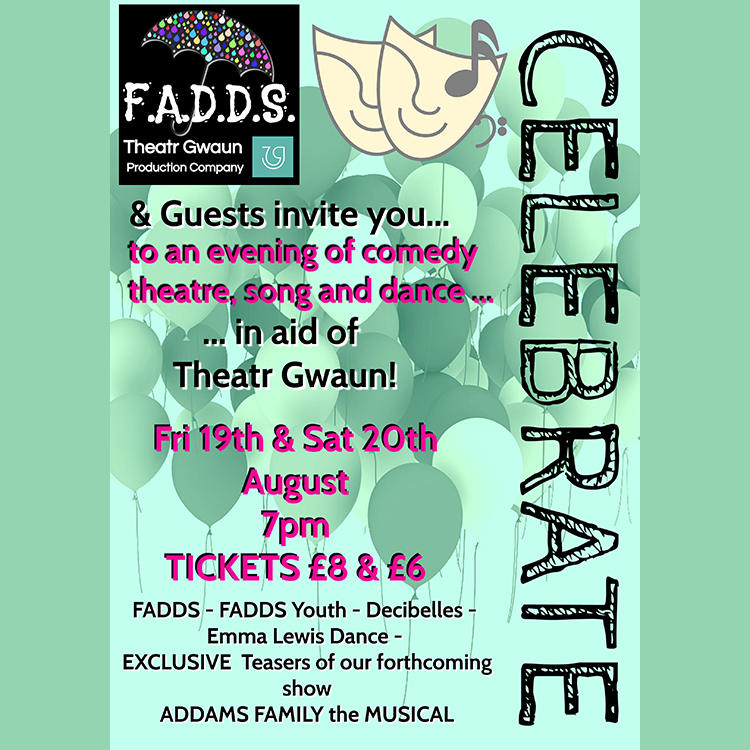 Come and CELEBRATE with Theatr Gwaun's production company FADDS!
After two very long years we are delighted to have live events back at the theatre and so to celebrate FADDS and their Guests have put together an evening of pure entertainment; comedy theatre, song and dance just for you.
ALL proceeds will go to Theatr Gwaun to ensure this gem of a theatre keeps its doors open and a fabulous live event programme for you. So come along and join the fun!
Friday 19th & Saturday 20th August 7pm Tickets £8 & £6