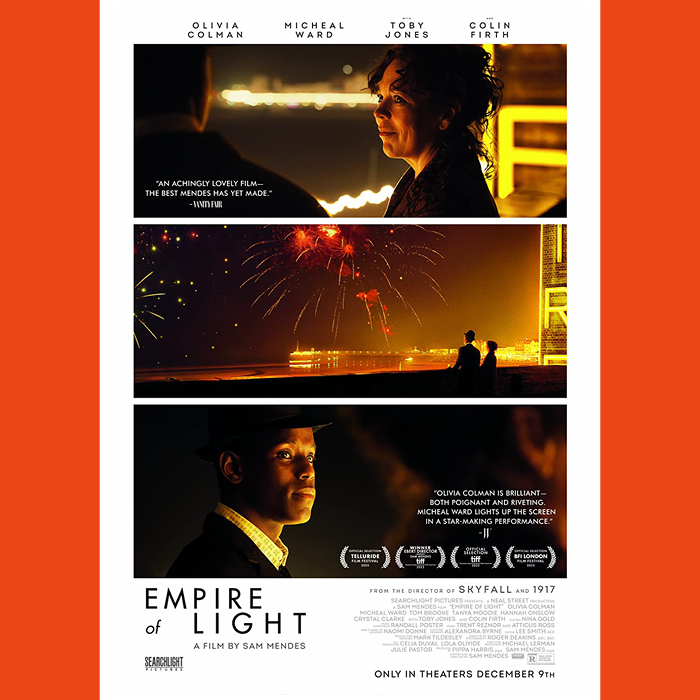 Empire of Light (15)
Set in a seaside town during the 1980s, Hilary (Olivia Colman) is a cinema manager struggling with her mental health, and Stephen (Micheal Ward) is a new employee longing to escape the provincial town where he faces daily adversity. Together they find a sense of belonging and experience the healing power of music, cinema, and community; also starring Toby Jones and Colin Firth.
Wedi'i gosod mewn tref glan môr yn ystod yr 1980au, mae Hilary (Olivia Colman) yn rheolwr sinema sy'n cael trafferth gyda'i hiechyd meddwl, ac mae Stephen (Micheal Ward) yn weithiwr newydd sy'n hiraethu i ddianc o'r dref lle mae'n wynebu problemau dyddiol. Gyda'i gilydd maent yn dod o hyd i ymdeimlad o berthyn a phrofi pŵer iacháu cerddoriaeth, sinema, a chymuned; hefyd yn serennu Toby Jones a Colin Firth.