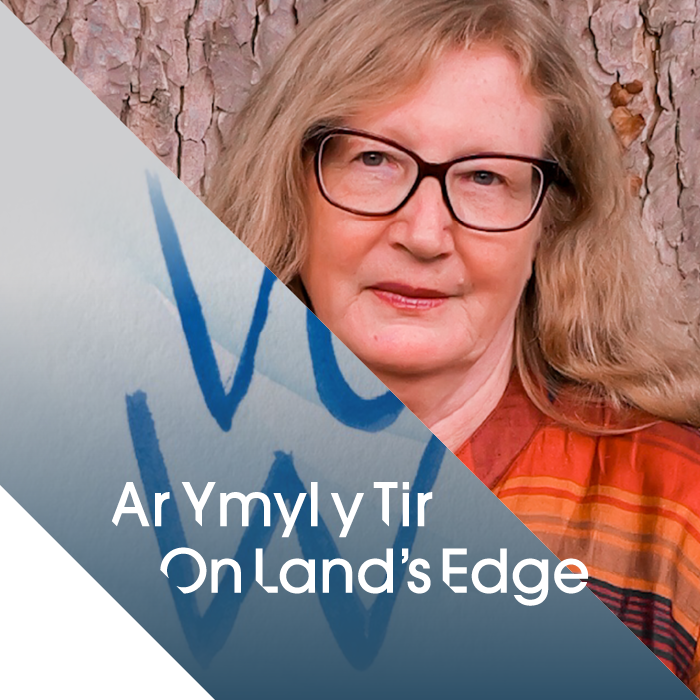 Pre concert conversation with writer Diana Powell and Jo on Holy Wells in the area.
'The Song of the Water'
'The Song of the Water' is a chapbook by prize-winning Mathry author, Diana Powell, containing two short stories set at North Pembrokeshire's Holy Wells. It is one of a series commissioned by Ancient Connections, to introduce a new, imaginative perspective on the wells that appear along its pilgrim trail (The Wexford – Pembrokeshire Pilgrim way).
The sites featured are St. Non's, on the cliffs above St. David's, and St. Gwyndaf's (St. Wnda) in Llanwnda, north of Goodwick – two inspiring settings, where these well-springs reflect the spirit of the place.
Like Jo Messore, Diana's aim is to draw attention to the feminine aspect of these sacred spaces, and to focus on the life-affirming power of water, from ancient through Christian times – 'a space to seek your truth'.
Diana's work is accompanied by illustrations by Flora McLachlan, together with a Welsh translation, and will be published shortly by Parthian, along with the others in the series.
VOW (Voice of the Wells) is a cross border concept album connecting with sacred spaces in Ireland and Wales. The project is part of Ancient Connections and takes us on a journey through some of the Wells on the pilgrimage walk through Wexford and North Pembrokeshire. The album is contemporary and dynamic – somewhere between rock, prog and folk – and weaves its way through ancient Celtic tales surrounding the well sites. There is a strong feminine narrative throughout the songs, bringing back a vital element that was written out of history, in hope of encouraging much needed connection with special places in nature. Each song is based on an original improvisation at each well site, drawing on the energy, resonance and story of the land.
Joanna MacGregor Messore and Dan Messore, collaborating with musicians from Ireland and Wales.
Violin – Lucy Rivers
Guitar – Dan Messore
Bass – Ciaran Oman
Drums – Gethin Jones
Vocals- Joanna Messore