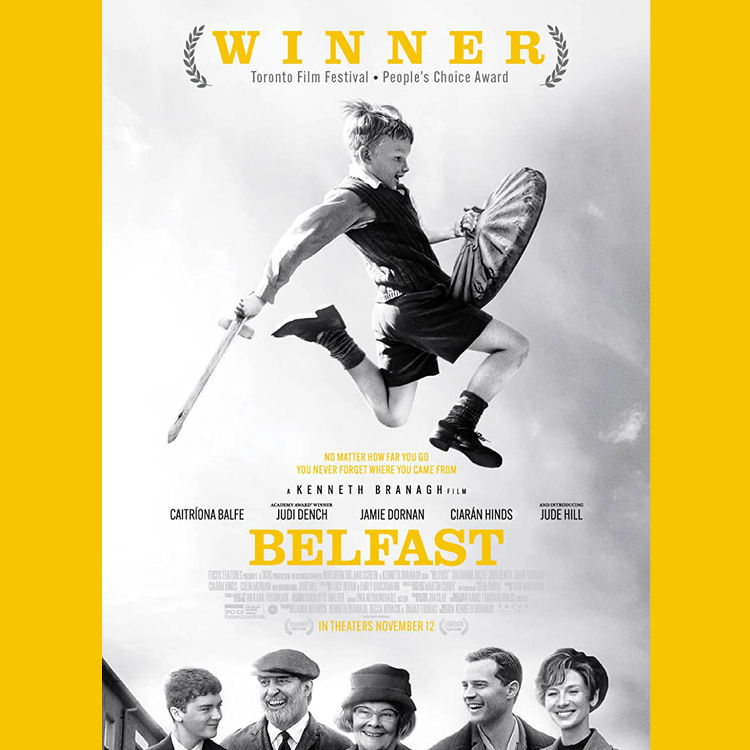 BELFAST (12A) 98 Mins
Director: Kenneth Branagh
Starring an acclaimed ensemble cast, Belfast is a personal and joyful story set in late 1960s Northern Ireland. At the centre of the film is Buddy, a boy on the cusp of adolescence, whose life is filled with love, hijinks, and romance. With his beloved hometown in increasing turmoil, his family faces choice: hope the conflict will pass or leave everything they know for a new life.
Please note: A subtitled screening is available on Tuesday April 19th at 2:00pm
For the best experience using our hearing loop (if one is required), seats 10-18 on rows I and J are recommended.
This screening is supported by Film Hub Wales as part of the BFI Film Audience Network (FAN), made possible by the National Lottery.