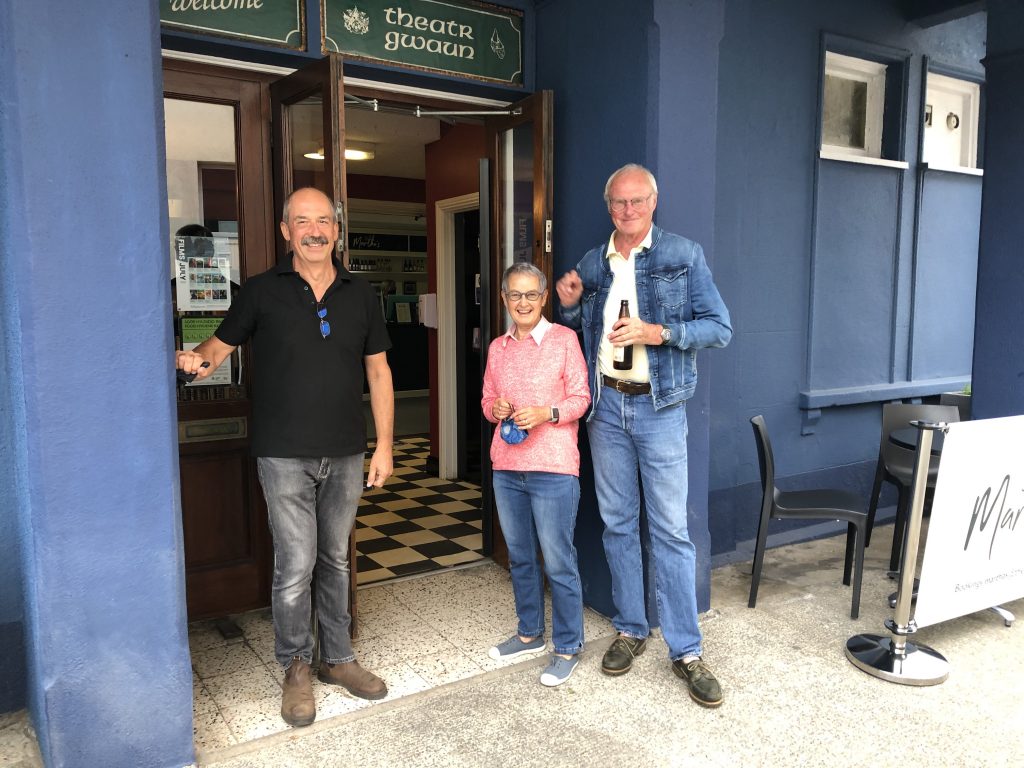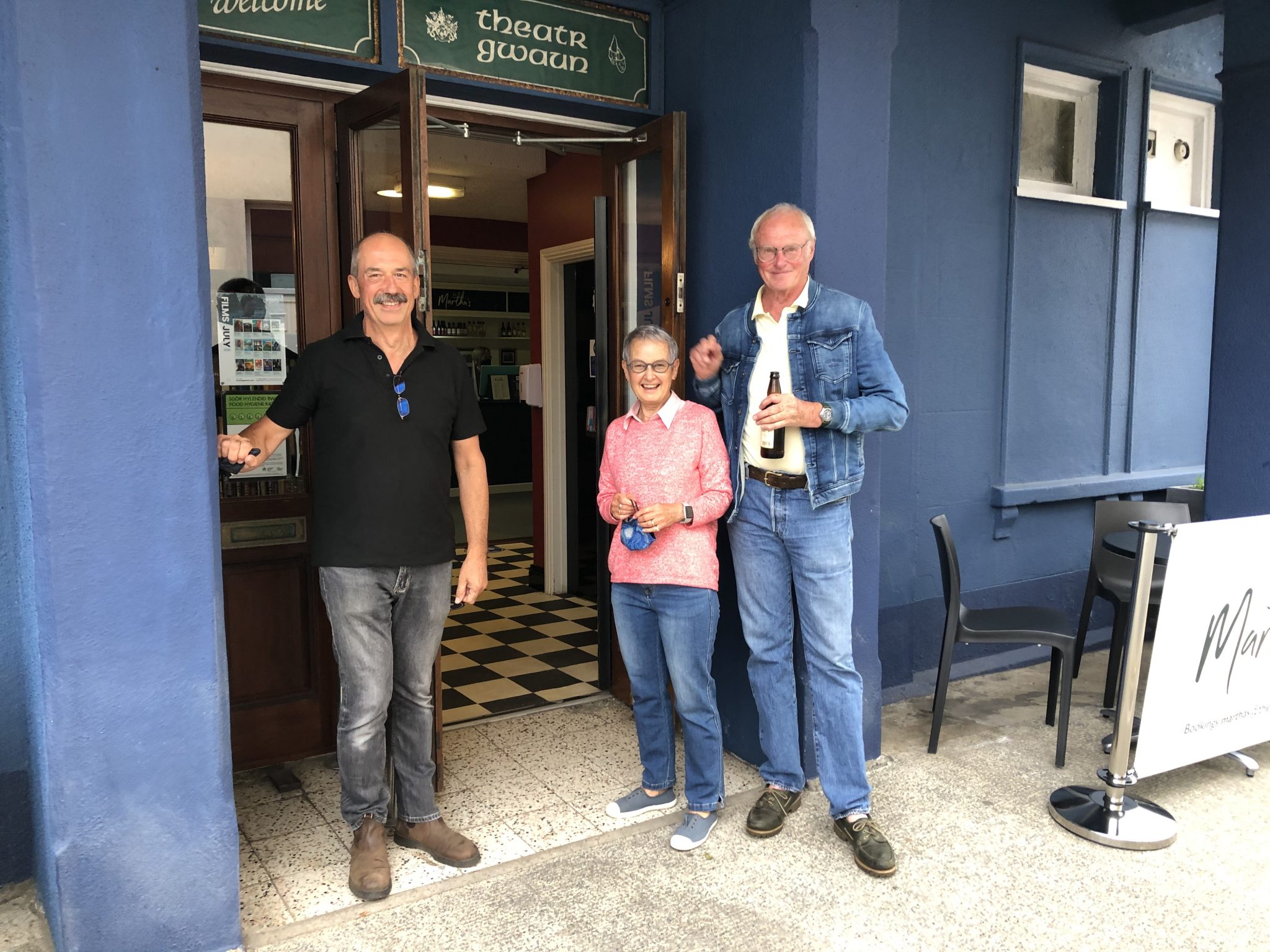 Taken from the Film Hub Wales press release. Special thanks to BFI and National Lottery for their support.
Film Hub Wales (FHW) has awarded £52,700 in National Lottery funding, through the BFI Film Audience Network (FAN) Film Exhibition Fund, to 8 Welsh independent cinemas and film festivals as they reopen post Covid 19. For some this will be the first time the doors have opened since March 2020.
Funds will be used to help bring the best UK and international films back to the big screen in Welsh communities. Exhibitors will support wellbeing and reduce isolation created by the pandemic, offering audiences affordable, accessible events both online and in the local cinemas they know and love. From missed movies strands, to neurodiverse Welsh animation, communities will play a key role in the shaping the return of cinema.
At Theatr Gwaun in Fishguard, they have been busy making over both the film programme and the building, with the help of the community. Audiences can expect an updated space, including Martha's café, along with brand-new activities for young visitors.
---
Sue Whitbread, CEO of Theatr Gwaun explains:
The award from Film Hub Wales means that we will be able to open our doors again in July as promised to our community. Theatr Gwaun is the only film exhibitor servicing rural North Pembrokeshire and a vital source of entertainment. Having installed all Covid precautionary measures, we are ready to welcome back our audience to a safe, friendly environment.
Our new Community Film Panel has developed a refreshed programme that includes more independent film, Welsh language and event films nights with guest presenters and local hospitality. Young people have also been encouraged to have their say through POINT PRESENTS, a monthly film night. We have developed our new daytime cafe and event space, Martha's, which will feature archive film collated by the community. The building is also getting a makeover this summer with a major new community mural.
---
In Blaenau Ffestiniog, CellB are bringing the world to their audiences' doorsteps, through film, via their youth led 'Sinema'r Byd programme.' Over 50 British and international films for all ages will explore culture and climate change, which audiences can enjoy in the brand new Sgrin 2.
---
Rhys Roberts, owner of CellB says:
Our young hosts will welcome and greet, inform and advise, laugh and listen to our young and old audiences. We'll create a Welsh welcome like no other as our audiences return to Cellb and experience the brand new Sgrin 2 set up as a place for all of our community to come together to watch films.
---
With Covid restrictions set for review in mid-July, sites across Wales are working hard to navigate safe and viable reopening.
---
Hana Lewis, Strategic Manager of Film Hub Wales explains:
It's a huge milestone to reopen to the public and cinemas and festivals have worked tirelessly to make this happen. There is a challenging road ahead as we rebuild and cinemas need the support of audiences now more than ever but this is a moment to look forward and recover from time spent apart. Highly anticipated films are releasing and exhibitors are set to entertain us but thanks to their community focus, we all have a chance to play an active part in the future of cinema.
---
The BFI FAN Film Exhibition Fund is made possible thanks to National Lottery funding from the British Film Institute (BFI), via its Film Audience Network (FAN). The fund offers reopening support to exhibitors across the whole of the UK, to boost cultural programming and engage diverse audiences as restrictions ease. Funds in Wales are administered by FHW via Chapter as the Film Hub Lead Organisation.
The National Lottery raises £36 million each week for good causes across the UK.
---
Film Hub Wales original Press Release, 13th July 2021
You can find it in English here and Welsh here where it is also available to download as a PDF on the page.