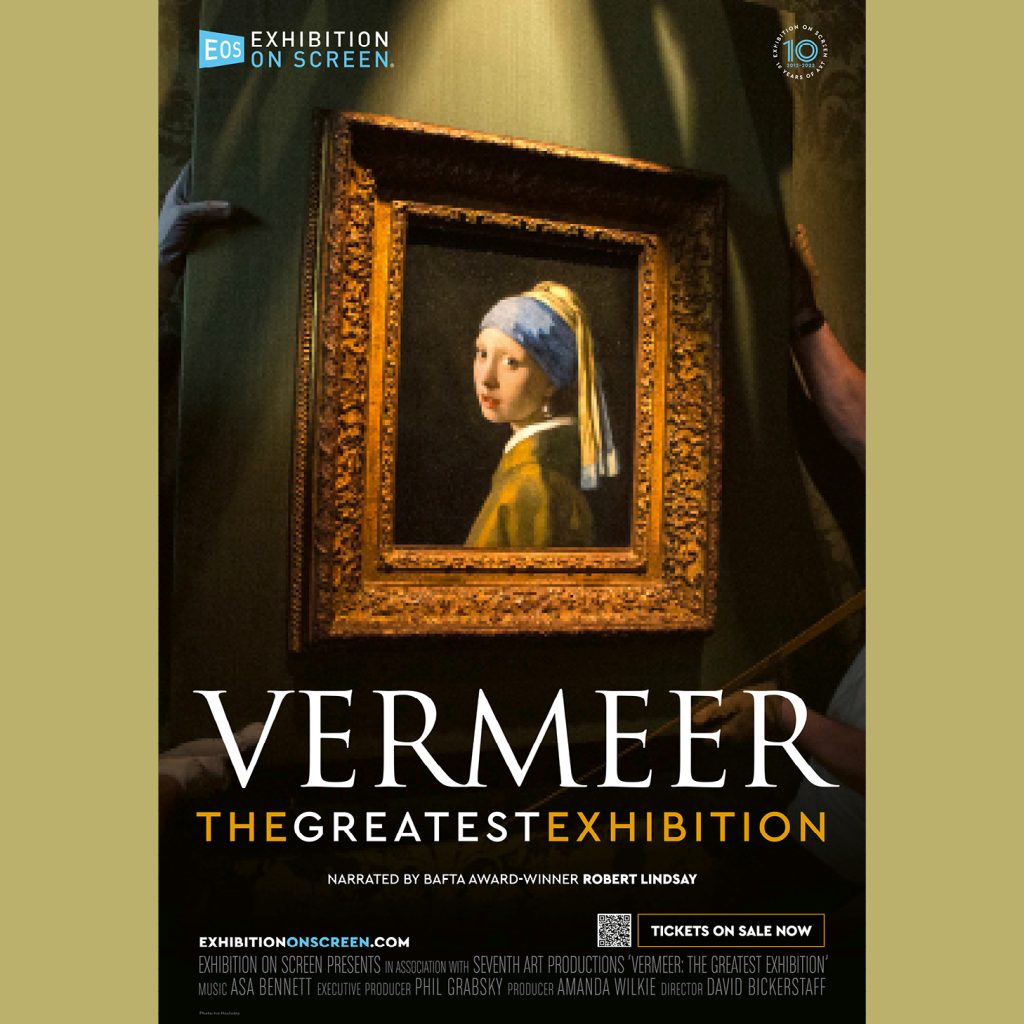 VERMEER: THE GREATEST EXHIBITION
On Screen
The Rijksmuseum, Amsterdam is currently holding the largest Vermeer exhibition in history. With loans from around the world, this sold-out retrospective brings together 28 of Vermeer's 35 masterpieces, including Girl with a Pearl Earring, The Geographer and The Milkmaid.
This film offers you the chance to experience the exhibition of the century on the big screen accompanied by the director of the Rijksmuseum and the curators of the show. Don't miss this once-in-a-lifetime opportunity to examine the genius of Vermeer and explore his mysterious life.
Mae'r Rijksmuseum, Amsterdam ar hyn o bryd yn cynnal yr arddangosfa Vermeer fwyaf mewn hanes. Gyda benthyciadau o bob rhan o'r byd, mae'r ôl-sylliad hwn sydd wedi gwerthu allan yn dwyn ynghyd 28 o 35 campwaith Vermeer, gan gynnwys Girl with a Pearl Earring, The Geographer a The Milkmaid. Mae'r ffilm hon yn cynnig cyfle i chi brofi arddangosfa'r ganrif ar y sgrin fawr yng nghwmni cyfarwyddwr y Rijksmuseum a churaduron y sioe. Peidiwch â cholli'r cyfle unwaith-mewn-oes hwn i archwilio athrylith Vermeer ac archwilio ei fywyd dirgel.