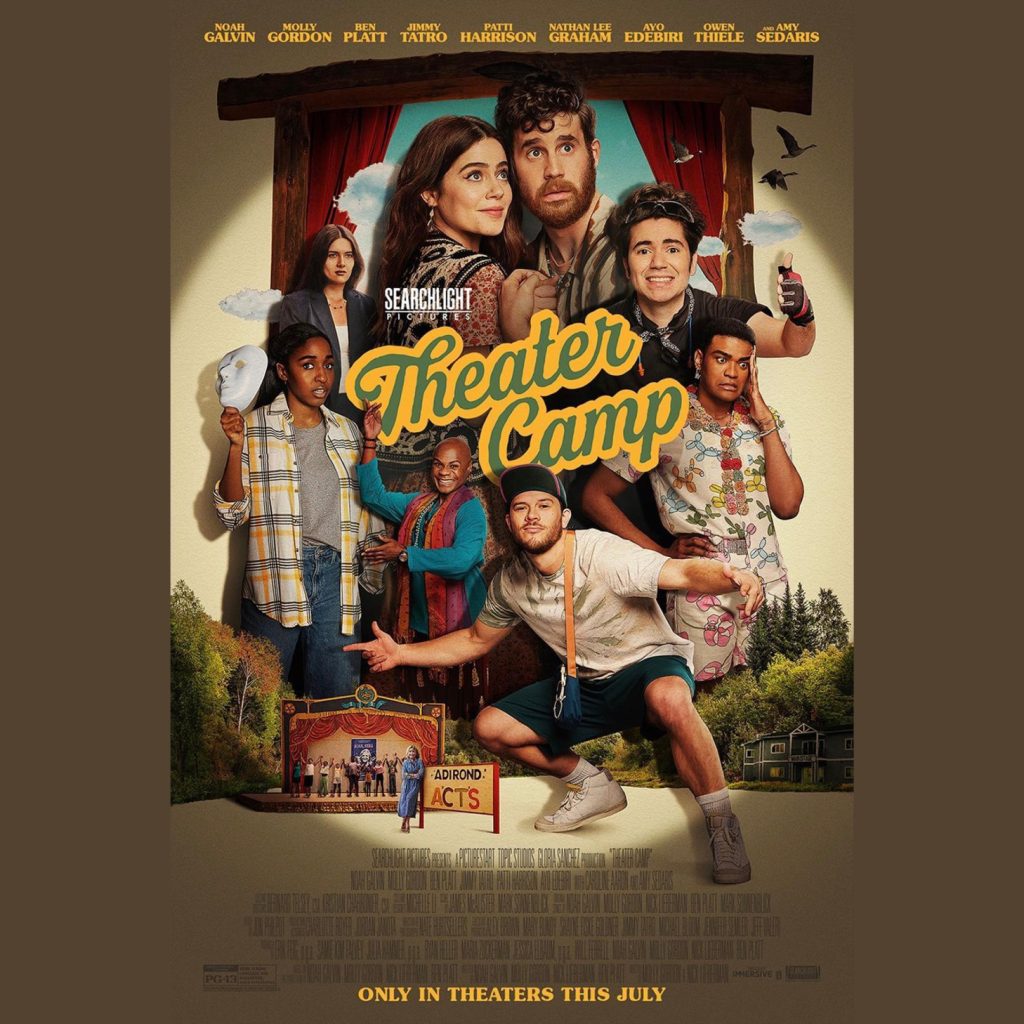 THEATER
CAMP (12A)
Directors: Molly Gordon, Nick Lieberman/USA/2023/92mins
We are going to love this film here at Theatr Gwaun, with having our own in-house theatre group FADDS running a yearly summer school. Kids gather to attend a summer theatre camp but its founder falls into a coma, leaving her son to keep running the thespian camp. The drama instructors (played by brilliant Ben Platt and Molly Gordon) and kids are creating a masterpiece to keep the failing camp in business. A funny and joyous comedy not to miss!
Cyfarwyddwr: Molly Gordon, Nick Lieberman/USA/2023/92munud
Rydyn ni'n mynd i garu'r ffilm yma yn Theatr Gwaun, Mae gennym ein grŵp theatr mewnol ein hunain- FADDS, sy'n rhedeg ysgol haf flynyddol.
Mae plant yn ymgynnull i fynychu gwersyll theatr haf, ond mae ei sylfaenydd yn syrthio i goma, gan adael ei mab i barhau i redeg y gwersyll drama. Mae'r hyfforddwyr (a chwaraeir yn wych gan Ben Platt a Molly Gordon) a'r plant yn creu campwaith, er mwyn achub y dydd a chadw'r gwersyll ar agor.  Comedi ddoniol a llawen na ddylid ei cholli!