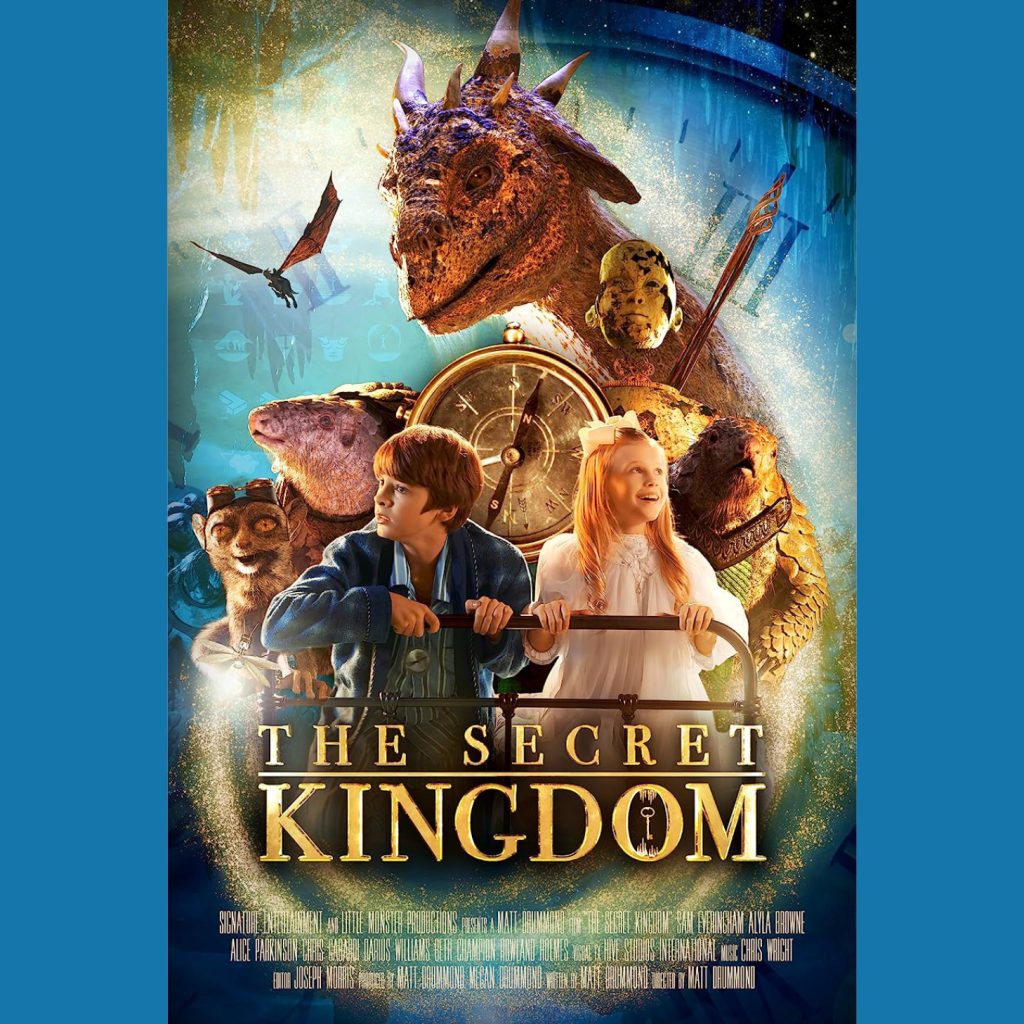 THE SECRET KINGDOM (PG)
Director: Matt Drummond/2023/Australia/98mins
Hidden beneath the bedroom floors of 12-year old Peter and his sister Verity, age 9, lies a land of enchantment. This must be protected from an ancient enemy – the Evil Shroud. The children embark on an epic quest to unite five mystical treasures and save the Kingdom. They must face epic challenges that will test their bravery to the limit. This film has great kids acting and an adventurous spirit. A highly recommended summer movie. 
Cyfarwyddwr: Matt Drummond/2023/Australia/98munud
Yn guddiedig o dan lawr ystafell wely Peter (12) a'i chwaer Verity (9) mae gwlad hudolus, y mae'n rhaid ei hamddiffyn rhag gelyn hynafol – yr Amdo Drwg. Wrth iddynt gychwyn ar eu hymgais i uno pum trysor cyfriniol ac achub y Deyrnas, rhaid i'r ddau blentyn wynebu heriau epig a fydd yn profi eu dewrder i'r eithaf. Mae gan y ffilm hon actorion ifanc gwych ac ysbryd anturus; ffilm haf a argymhellir yn fawr.