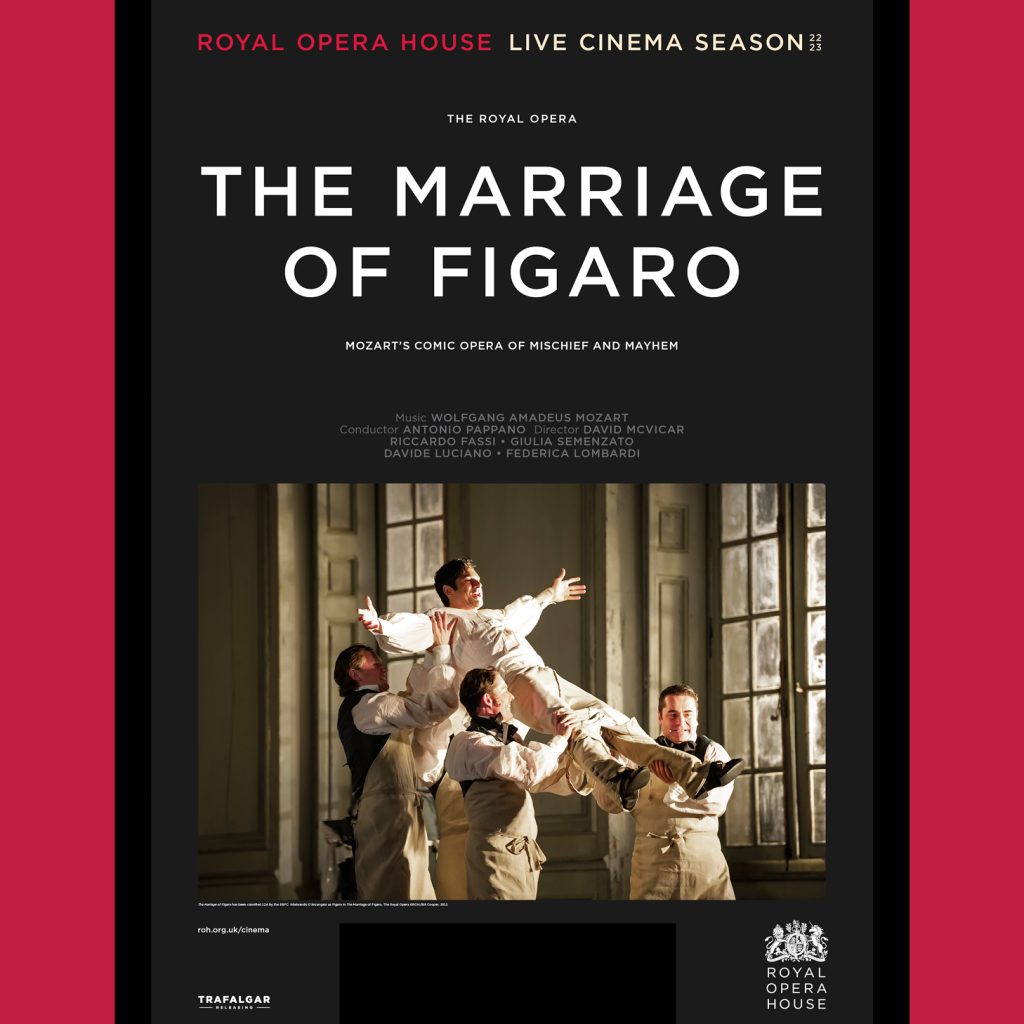 ROH – The Marriage of Figaro
Servants Figaro and Susanna are filled with excitement on their wedding day, but there's a hitch: their employer, the Count Almaviva, has dishonourable intentions of his own towards the bride-to-be.
With more twists than a page boy's stockings, the story of Mozart's comic opera will surprise and delight you at every turn. Come for the music and stay for the cross-dressing hilarity, all unfolding over the course of one crazy, topsy-turvy day in the Almaviva household. Royal Opera Music Director Antonio Pappano conducts a truly international cast in David McVicar's timeless production.
Mae'r gweision Figaro a Susanna yn llawn cyffro ar ddiwrnod eu priodas, ond mae yna drafferth: mae gan eu cyflogwr, yr Iarll Almaviva, fwriadau amheus ei hun tuag at y ddarpar briodferch.
Gyda mwy o droeon trwstan nag sydd yn hosanau gwas priodas, bydd stori opera gomig Mozart yn eich synnu a'ch swyno bob tro. Dewch am y gerddoriaeth ac arhoswch am ddoniolwch y trawswisgo, a'r cyfan yn datblygu dros un diwrnod gwallgof, dryslyd ar aelwyd Almaviva. Mae Cyfarwyddwr Cerdd yr Opera Brenhinol, Antonio Pappano, yn arwain cast gwirioneddol ryngwladol yng nghynhyrchiad bythol David McVicar.