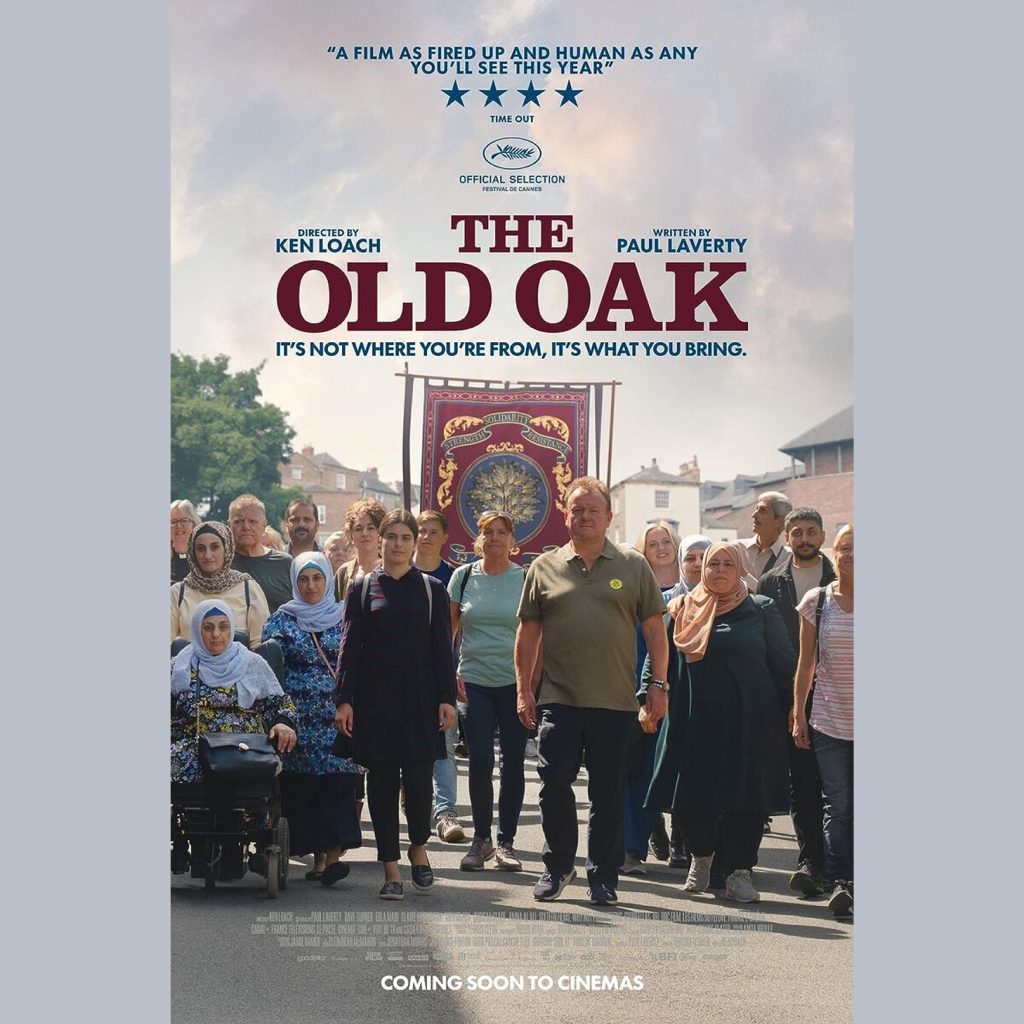 THE OLD OAK (15)
Director: Ken Loach/ 2023/ UK, France, Belgium/113mins
Landlord of 'The Old Oak' TJ Bannatyne, living in a previously thriving mining village in County Durham, struggles to hold onto his pub and keep it as the one remaining community space where people can meet up. Meanwhile, tensions rise when Syrian refugees are placed there, but Bannatyne strikes up a friendship with one of the refugees, Yara.
"Ken Loach's fierce final call for compassion and solidarity". Peter Bradshaw, The Guardian.
Cyfarwyddwr:  Ken Loach/2023/UK,France,Belgium/113munud
Mae perchenog tafarn 'The Old Oak', TJ Bannatyne, (sy'n byw mewn pentref glofaol a fu gynt yn ffynnu yn Swydd Durham,) yn brwydro i ddal gafael ar ei dafarn a'i gadw fel yr un man cymunedol sydd ar ôl lle gall pobl gyfarfod.
Yn y cyfamser, mae tensiynau'n codi pan fydd ffoaduriaid o Syria yn cael eu gosod yno, ond mae Bannatyne yn creu cyfeillgarwch ag un o'r ffoaduriaid, Yara.
"Ffilm ffyrnig ddiwethaf Ken Loach am dosturi ac undod". Peter Bradshaw, Y Guardian.