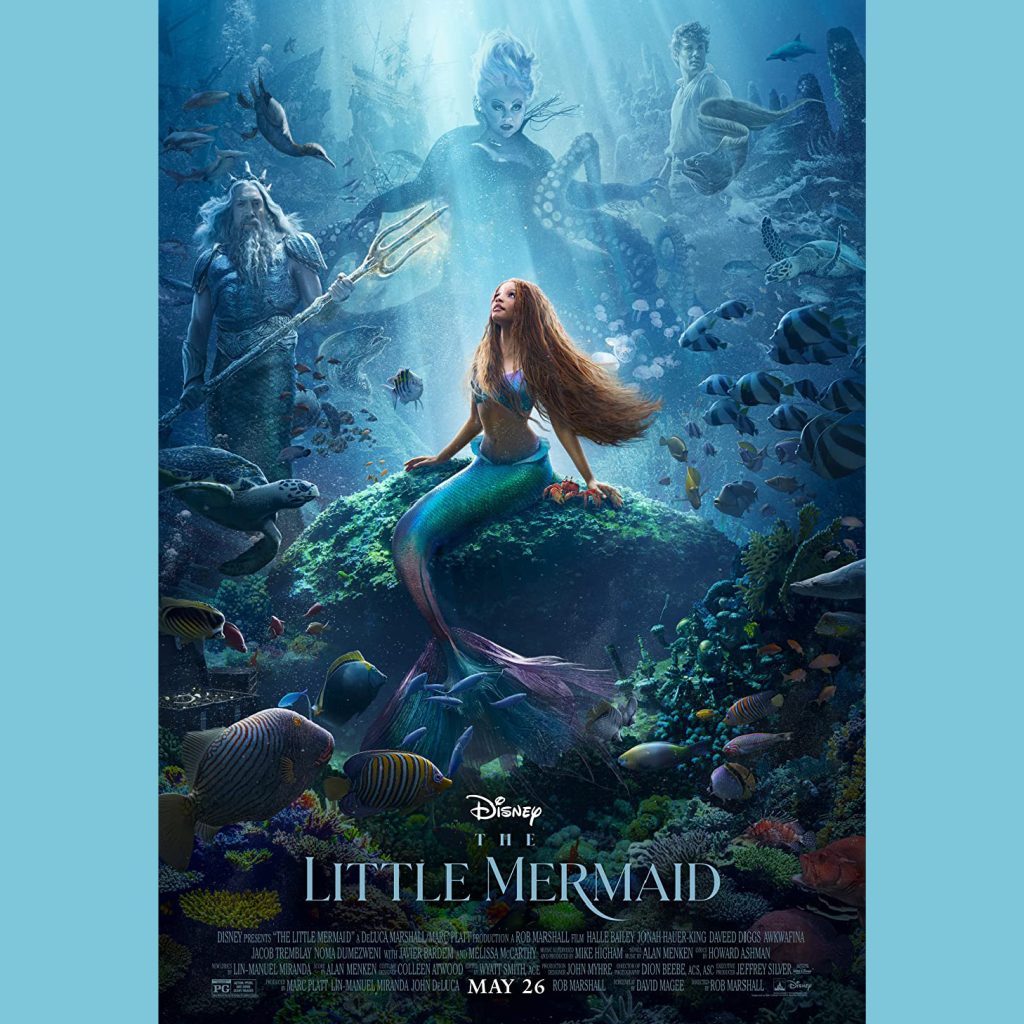 THE LITTLE MERMAID (PG)
Director: Rob Marshall/2023/USA/135mins
The youngest of King Triton's daughters, Ariel is a beautiful and spirited young mermaid with a thirst for adventure. Longing to find out more about the world beyond the sea, Ariel visits the surface and falls for the dashing Prince Eric. Following her heart, she makes a deal with the evil sea witch, Ursula, to experience life on land.
Cyfarwyddwr: Rob Marshall/2023/USA/135mins
Yr ieuengaf o ferched y Brenin Triton, mae Ariel yn fôr-forwyn ifanc hardd a llawn ysbryd sydd â syched am antur. Yn hiraethu am y byd y tu hwnt i'r môr, mae Ariel yn ymweld â'r wyneb ac yn cwympo mewn cariad â'r Tywysog Eric. Yn dilyn ei chalon, mae'n gwneud bargen gyda'r wrach fôr ddrwg, Ursula, i brofi bywyd ar dir.