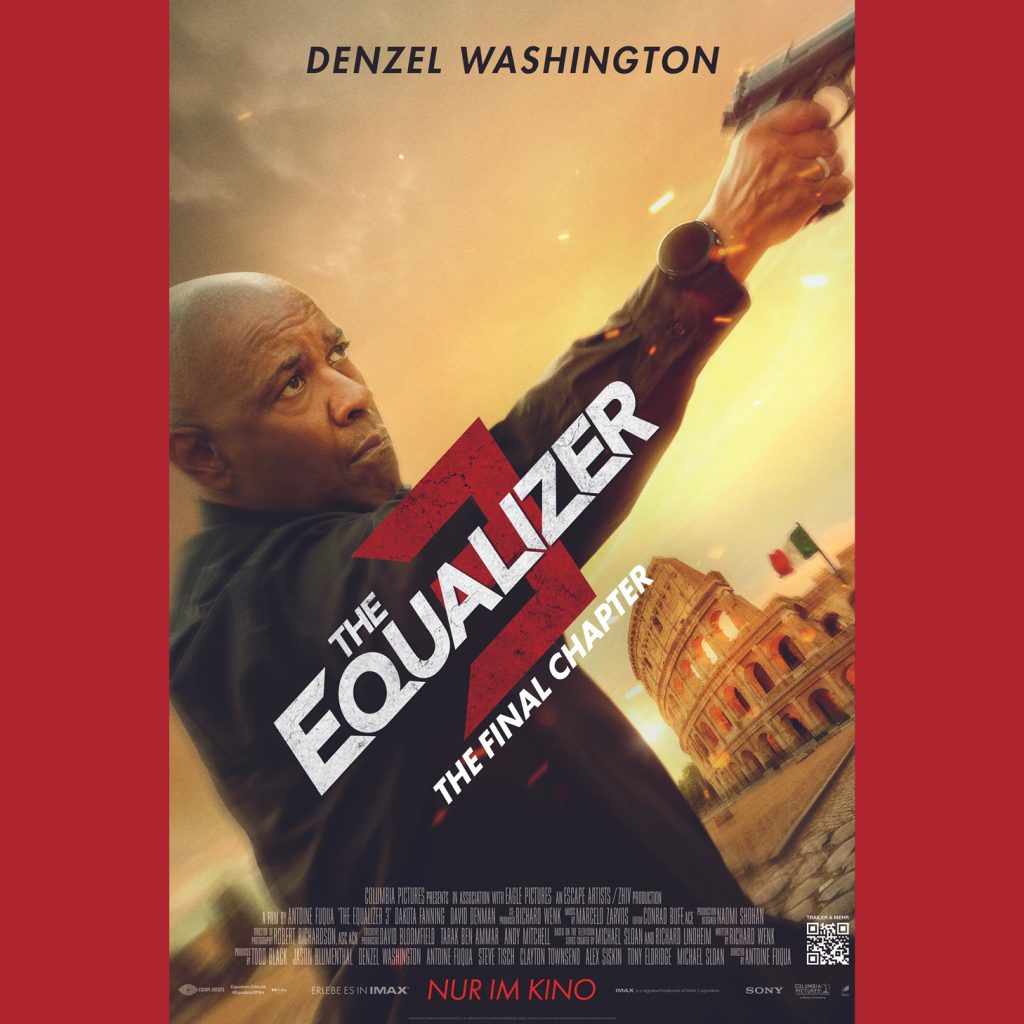 THE EQUALIZER 3 (15)
Director: Antoine Fuqua/2023/USA/109mins
No longer a government assassin, Robert McCall (Denzel Washington) is struggling to reconcile horrific past events and discovers solace in serving justice on behalf of the oppressed. Finding himself surprisingly at home in Southern Italy, he discovers his new friends are under the control of local crime bosses. As events turn deadly, McCall knows what he has to do: become his friends' protector by taking on
the mafia.
Cyfarwyddwr: Antoine Fuqua/2023/USA/109munud
Nid yw bellach yn lofrudd ar ran y llywodraeth, felly mae Robert McCall (Denzel Washington) yn brwydro i gysoni digwyddiadau erchyll y gorffennol. Mae'n darganfod cysur wrth wasanaethu cyfiawnder ar ran y gorthrymedig. Teimla'n rhyfeddol o gartrefol yn Ne'r Eidal, one mae'n darganfod bod ei ffrindiau newydd o dan reolaeth penaethiaid trosedd lleol. Wrth i ddigwyddiadau droi'n beryglus, mae McCall yn gwybod beth sy'n rhaid iddo ei wneud: dod yn amddiffynwr ei ffrindiau trwy ymgymryd â'r maffia.
Events