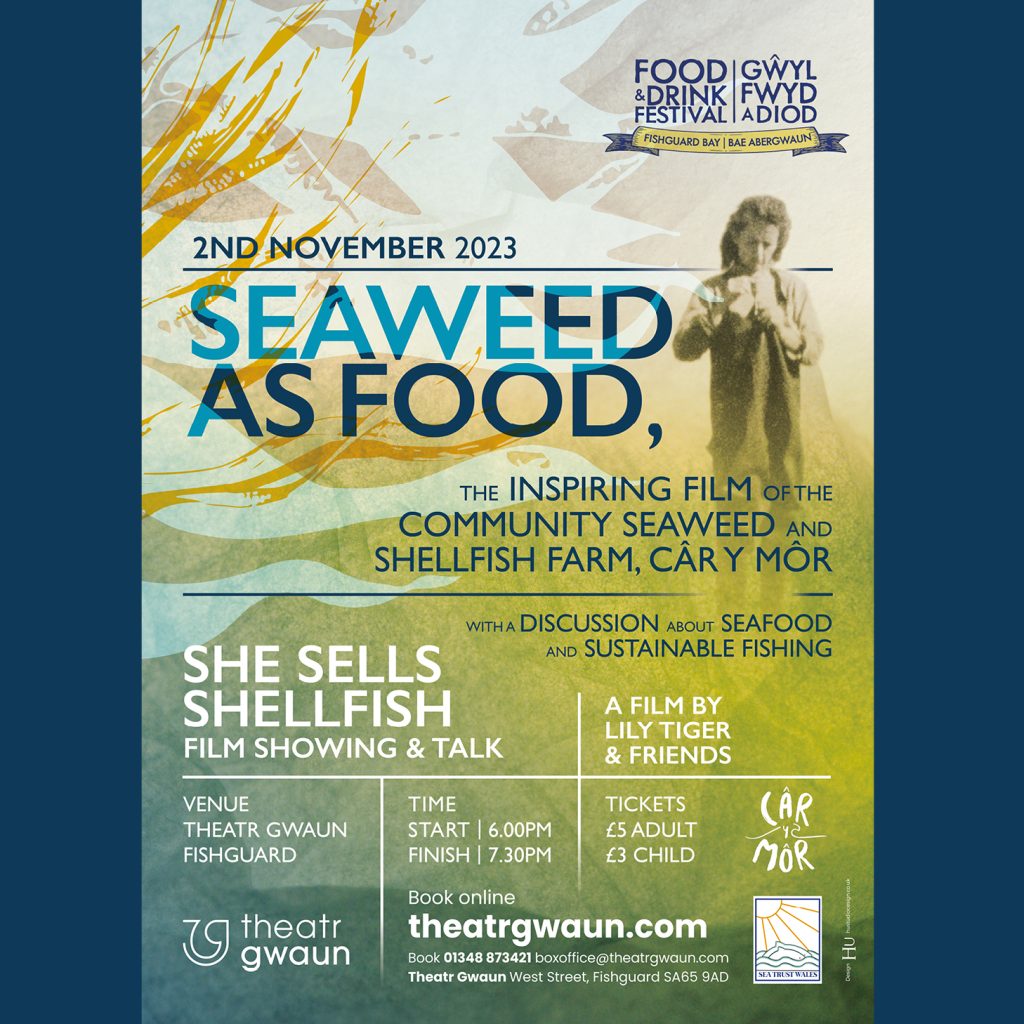 She Sells Shellfish
Short film and Q & A
Fishguard Food & Drink Festival
The inspiring film of the community seaweed and shellfish farm, Câr y Môr near Solva, with questions and answers from key team member Ella. Filmmaker Lilly Tiger explains what inspired her to make the film. Marine biologist, Lloyd Nelmes of Sea Trust Wales, joins the panel to talk about seasonal and sustainable fishing from an angler's perspective.
Gwyl Fwyd a Diod Abergwaun
Ffilm ysbrydoledig am fferm wymon a physgod cregyn gymunedol, Câr y Môr ger Solfach, gyda chwestiynau ac atebion gan aelod allweddol o'r tîm Ella.
Mae'r gwneuthurwr ffilmiau Lilly Tiger yn esbonio beth wnaeth ei hysbrydoli i wneud y ffilm. Mae'r biolegydd morol, Lloyd Nelmes o Ymddiriedolaeth Môr Cymru, yn ymuno â'r panel i siarad am bysgota tymhorol a chynaliadwy o safbwynt pysgotwr.