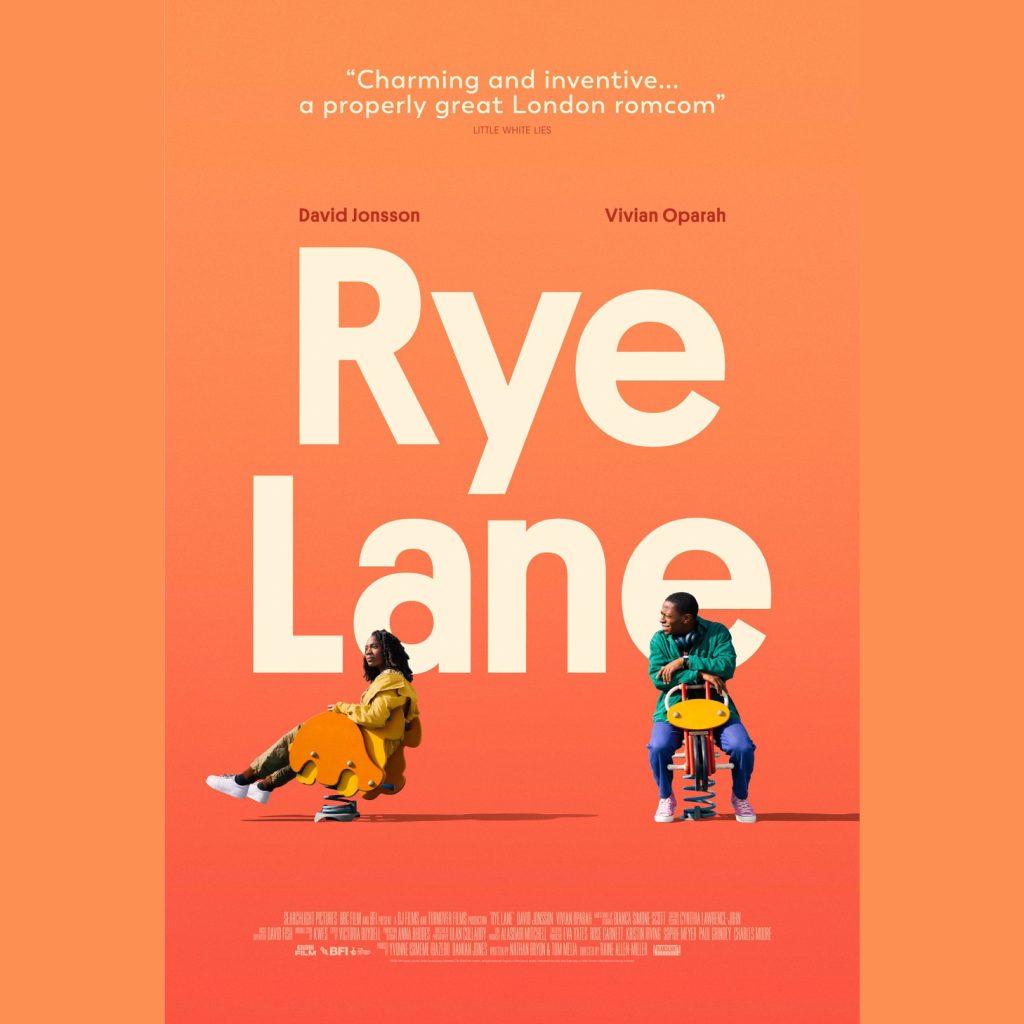 Rye Lane (15)
Director: Raine Allen-Miller/2023/UK/82mins
Two youngsters from Peckham, South London spend a day connecting with each other in this fresh take on the romantic comedy. Yas and Dom have both gone through break ups and work out their stories in a way that sets them up for the first flush of a new romance. Upbeat and fun, this is a modern take on love in the big city.
Cyfarwyddwr: Raine Allen-Miller/2023/UK/82mins
Mae dau berson ifanc o Peckham, De Llundain yn treulio diwrnod yn cysylltu â'i gilydd mewn ffilm sy'n cynnig golwg ffres ar gomedi rhamantus. Mae Yas a Dom ill dau wedi eu clwyfo gan cyn bartneriaid ond yn paratoi ar gyfer ramant newydd. Yn galonogol ac yn hwyl, dyma olwg fodern ar gariad yn y ddinas fawr.