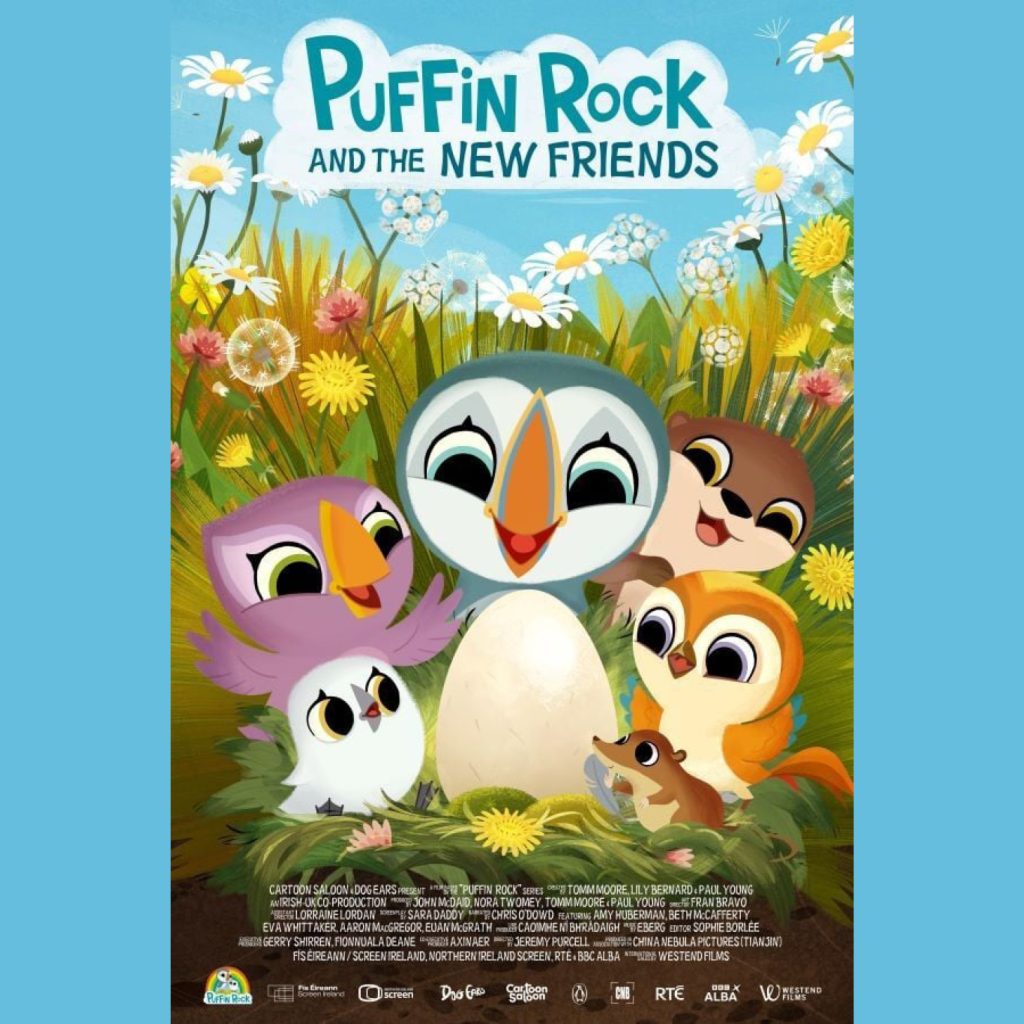 PUFFIN ROCK AND THE NEW FRIENDS (U)
Director: Jeremy Purcell/UK, Ireland/2023/80mins
Based on the award-winning TV series, this action-packed story celebrates our magnificent natural environment, and features themes of belonging, courage and friendship. When the last Little Egg of the season disappears under mysterious circumstances, Oona and her new friends race against time to bring the Little Egg home.
Cyfarwyddwr:
Jeremy Purcell/UK, Iwerddon/2023/80munud
Yn seiliedig ar y gyfres deledu wych, mae'r stori llawn cyffro hon yn dathlu ein hamgylchedd naturiol godidog, ac yn cynnwys themâu perthyn, dewrder a chyfeillgarwch. Pan mae Wy Bach olaf y tymor yn diflannu o dan amgylchiadau dirgel, mae Oona a'i ffrindiau newydd yn rasio yn erbyn amser i ddod â'r Wy Bach adref.
Events
September 30, 2023
11:00 am