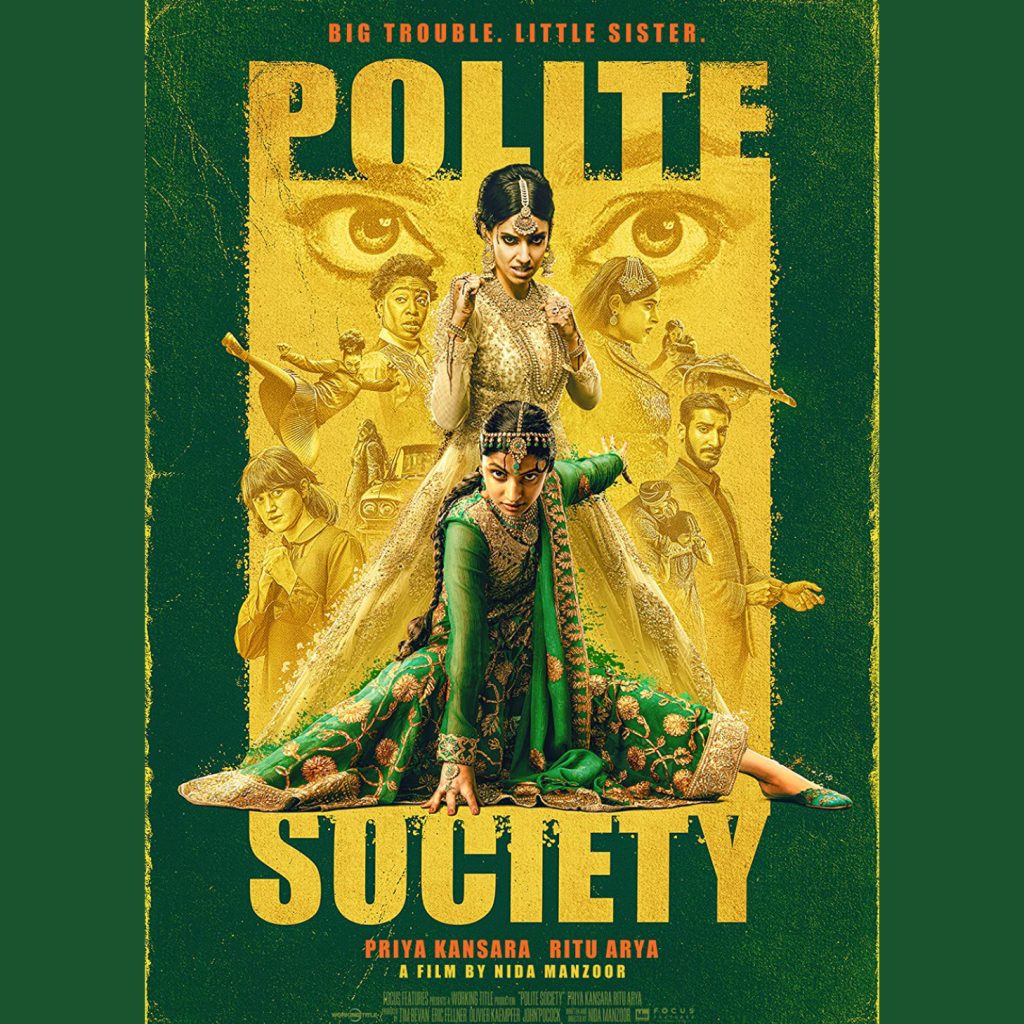 POLITE
SOCIETY (12A)
Director: Nida Manzoor/2023/UK/104mins
A merry mash-up of sisterly affection, parental disappointment and bold action, Polite Society follows martial artist-in-training Ria Khan who believes she must save her older sister Lena from her impending marriage. After enlisting the help of her friends, Ria attempts to pull off the most ambitious of all wedding heists in the name of independence and sisterhood.
Cyfarwyddwr: Nida Manzoor/2023/UK/104mins
Yn gyfuniad llawen o hoffter chwaerol, siom rhieni a gweithredu dewr, mae Polite Society yn dilyn yr ymladderaig Ria Khan sy'n credu bod yn rhaid iddi achub ei chwaer hŷn Lena rhag ei phriodas sydd ar fin digwydd. Ar ôl cael cymorth ei ffrindiau, mae Ria yn ceisio datrys y sefyllfa yn enw annibyniaeth a chwaeroliaeth.