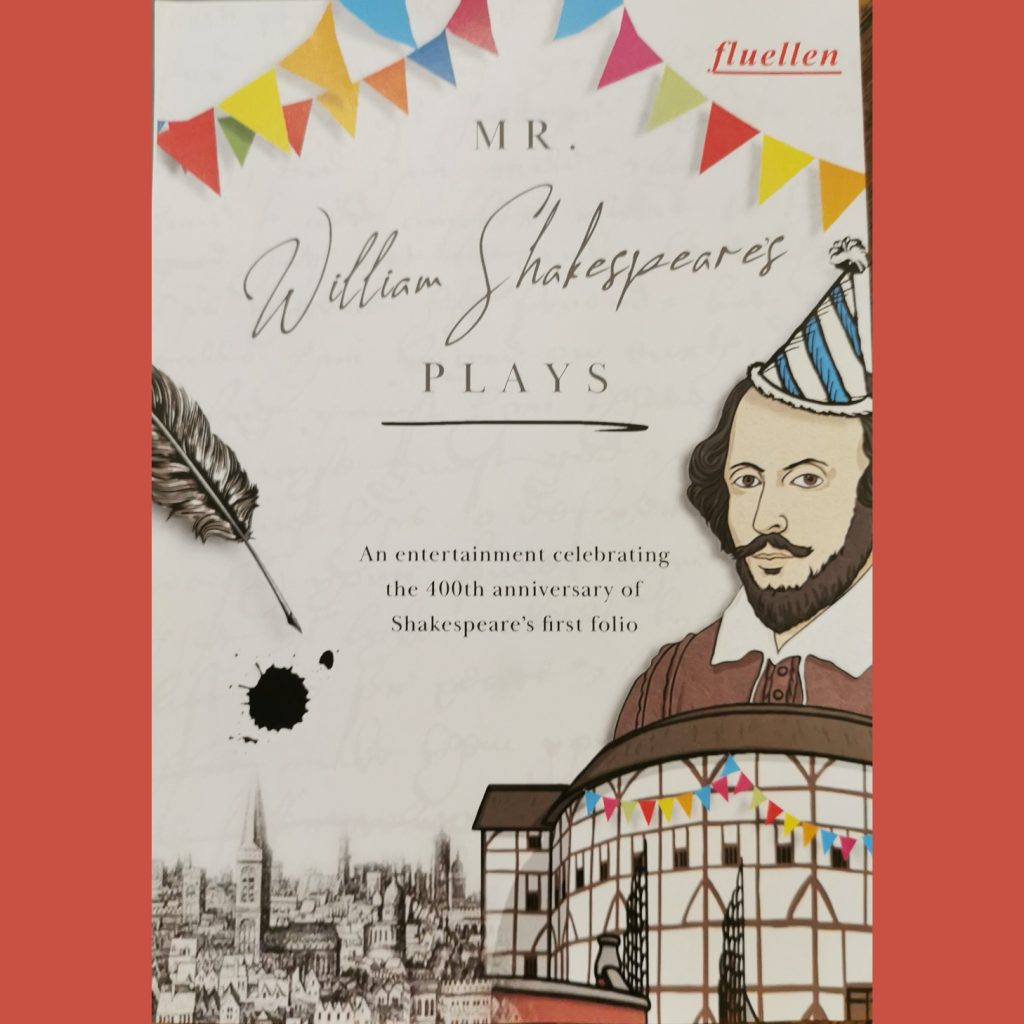 Mr William Shakespeare's Plays
Fluellen Theatre Company
This year marks the 400th anniversary of one of the most important publications in history – The First Folio of William Shakespeare. It was the first time that all his 36 plays had been published in one volume, some of them for the very first time. Imagine a world without Macbeth, The Tempest and Twelfth Night!
To celebrate the publication of the most important and influential secular book that the world has seen, Fluellen Theatre Company is presenting an entertainment celebrating the man, the book, and the plays.
This performance is supported by the Arts Council of Wales' Night Out Scheme.
Dramâu Mr William Shakespeare Mae eleni'n nodi 400 mlynedd ers cyhoeddi un o'r cyhoeddiadau pwysicaf mewn hanes – The First Folio of William Shakespeare. Dyma'r tro cyntaf i bob un o'i 36 drama gael eu cyhoeddi mewn un gyfrol, rhai ohonyn nhw am y tro cyntaf erioed. Dychmygwch fyd heb Macbeth, The Tempest a Twelfth Night! 
I ddathlu cyhoeddi'r llyfr seciwlar pwysicaf a mwyaf dylanwadol a welodd y byd, mae Cwmni Theatr Fluellen yn cyflwyno adloniant sy'n dathlu'r dyn, y llyfr, a'r dramâu.
Cefnogir y perfformiad hwn gan Gynllun Noson Allan Cyngor Celfyddydau Cymru.