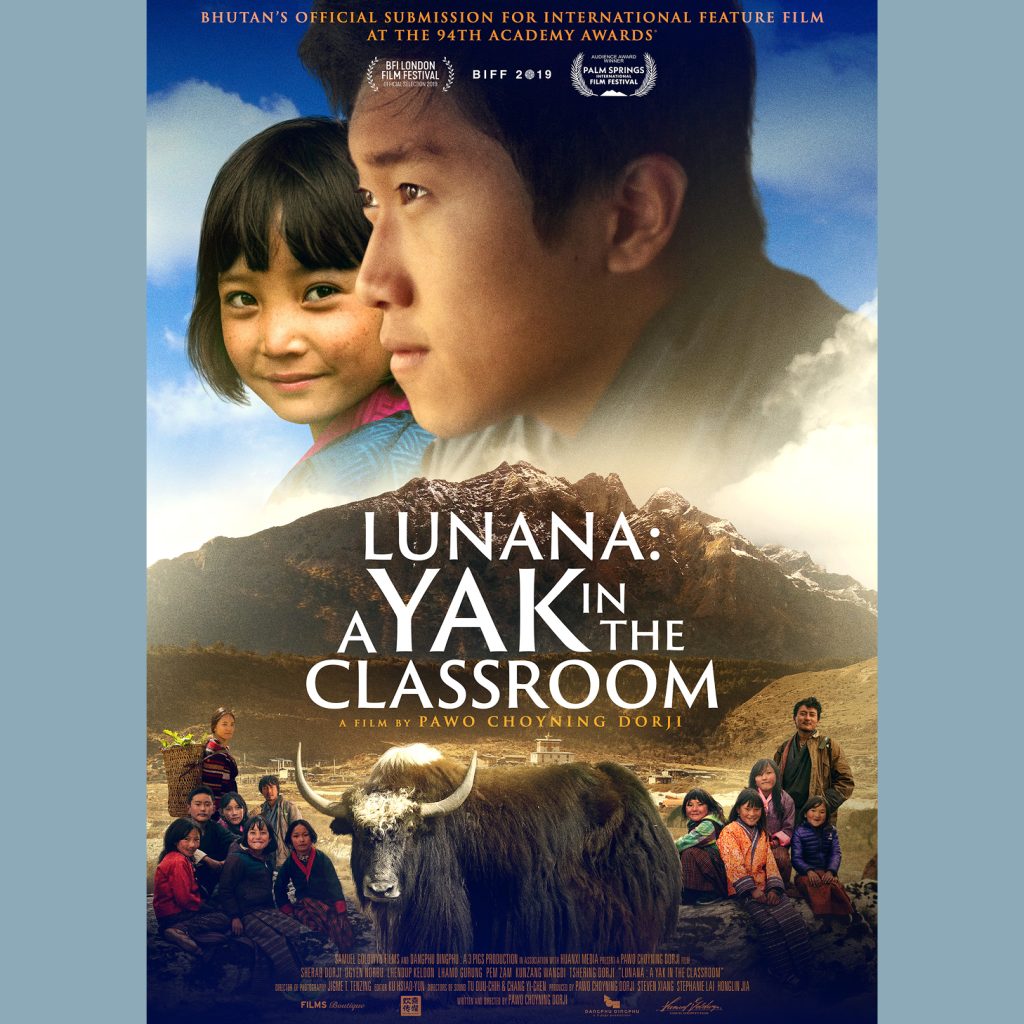 Fishguard Film Society
Lunana: A Yak In The Classroom
Directors: Pawo Choyning Dorji, Bhutan, 2019, PG, 110m, subtitles   
This film from Bhutan, nominated in last year's Oscars, is unafraid to take its time. The first feature by Pawo Choyning Dorji, it's set in Lunana, a Himalayan village where Ugyen, a young teacher from Bhutanese capital Thimphu, has been sent on a posting to the country's remotest school. His blinkered urban attitudes will be transformed by encountering a community living in spartan conditions but seemingly exemplifying Bhutan's official ideal of increasing "Gross National Happiness".
Cyfarwyddwr: Pawo Choyning Dorji, Bhutan, 2019, PG, 110m, is-deitlau
Nid yw'r ffilm hon o Bhutan, a enwebwyd yn yr Oscars y llynedd, yn ofni cymryd ei hamser. Mae wedi'i lleoli yn Lunana, pentref yn yr Himalaya lle mae Ugyen, athro ifanc o brifddinas Bhutan, Thimphu, wedi'i anfon i ysgol fwyaf anghysbell y wlad. Bydd ei agweddau trefol yn cael eu trawsnewid mewn cymuned sy'n byw o dan amodau llym. Ymddangys y pentre'n enghraifft o ddelfryd swyddogol Bhutan o gynyddu "Hapusrwydd Cenedlaethol".