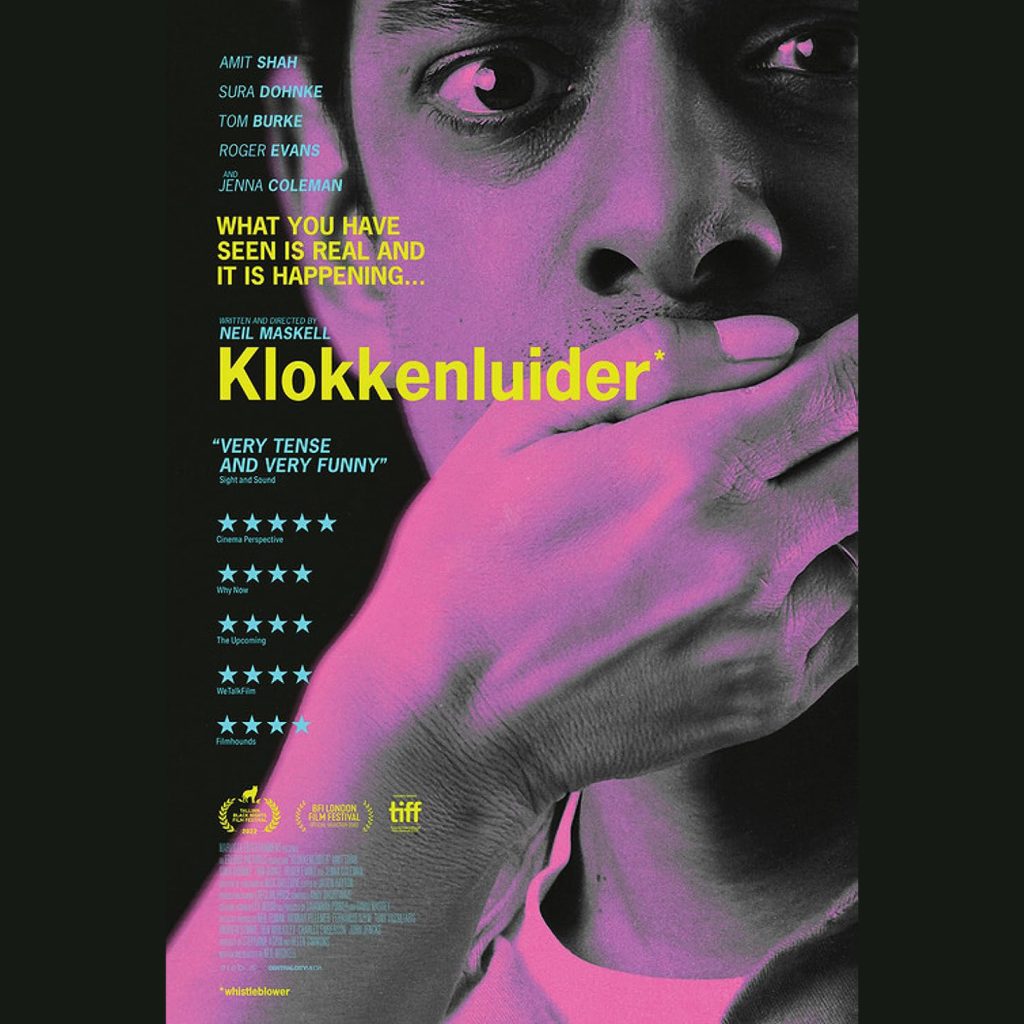 KLOKKENLUIDER (WHISTLEBLOWER) (15)
Director: Neil Maskell/2022/UK/80mins
Producer Ben Wheatley (Sightseers, Highrise) and writer/director Neil Maskell collaborated to produce this darkly comic, character-driven thriller following Ewan, a government whistleblower, and Silke, his forthright Flemish wife, as they are sent to a remote country house in west Belgium. Joined by two close protection officers, they await the arrival of a British journalist….
Cyfarwyddwr: Neil Maskell/2022/UK/80munud
Cydweithiodd y cynhyrchydd Ben Wheatley (Sightseers, Highrise) a'r awdur/cyfarwyddwr Neil Maskell i gynhyrchu'r ffilm gyffrous dywyll, gomig hon sy'n cael ei gyrru gan gymeriadau cryfion. Mae'n dilyn Ewan, chwythwr chwiban y llywodraeth, a Silke, ei wraig o Fflandrys, wrth iddynt gael eu hanfon i gartref crand ond anghysbell yng ngorllewin Gwlad Belg. Gyda dau swyddog amddiffyn agos yn ymuno â nhw, maen nhw'n aros am ddyfodiad newyddiadurwr Prydeinig….