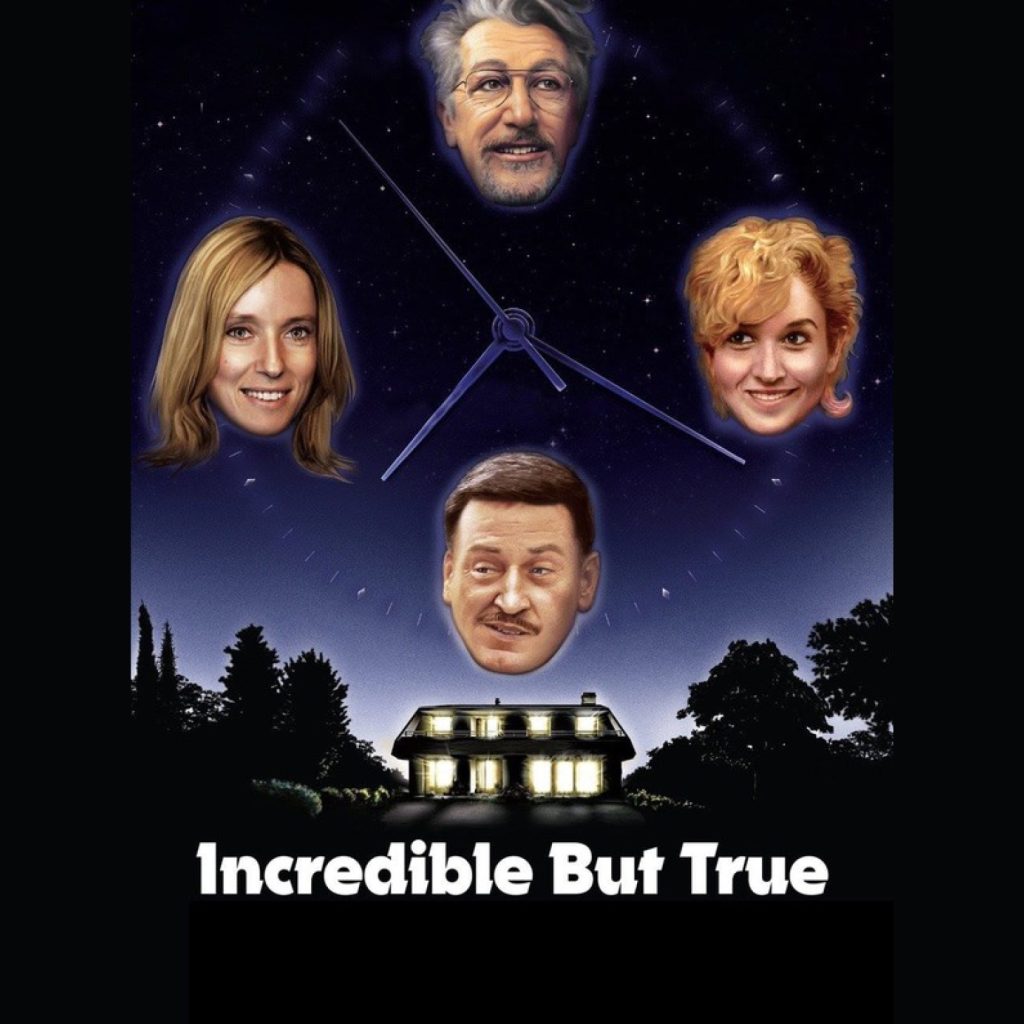 INCROYABLE MAIS VRAI / INCREDIBLE BUT TRUE (15)
Director: Quentin Dupieux, 2022, France/Belgium, 15, 74m, subtitles
A suburban couple make a life-altering discovery in the basement of their new home in this delightfully odd comedy.
Fishguard Film Society social evening for new and returning members. Please note, this is a FREE event.
Cyfarwyddwr: Quentin Dupieux, 2022, Ffranc/Gwlad Belg, 15, 74m, isdeitlau
Mae cwpl maestrefol yn gwneud darganfyddiad sy'n newid eu bywyd yn seler eu cartref newydd. Mae hon yn y gomedi hyfryd ac od.
'Noson gymdeithasol' Cymdeithas Ffilm Abergwaun ar gyfer aelodau newydd a rhai sy'n dychwelyd.