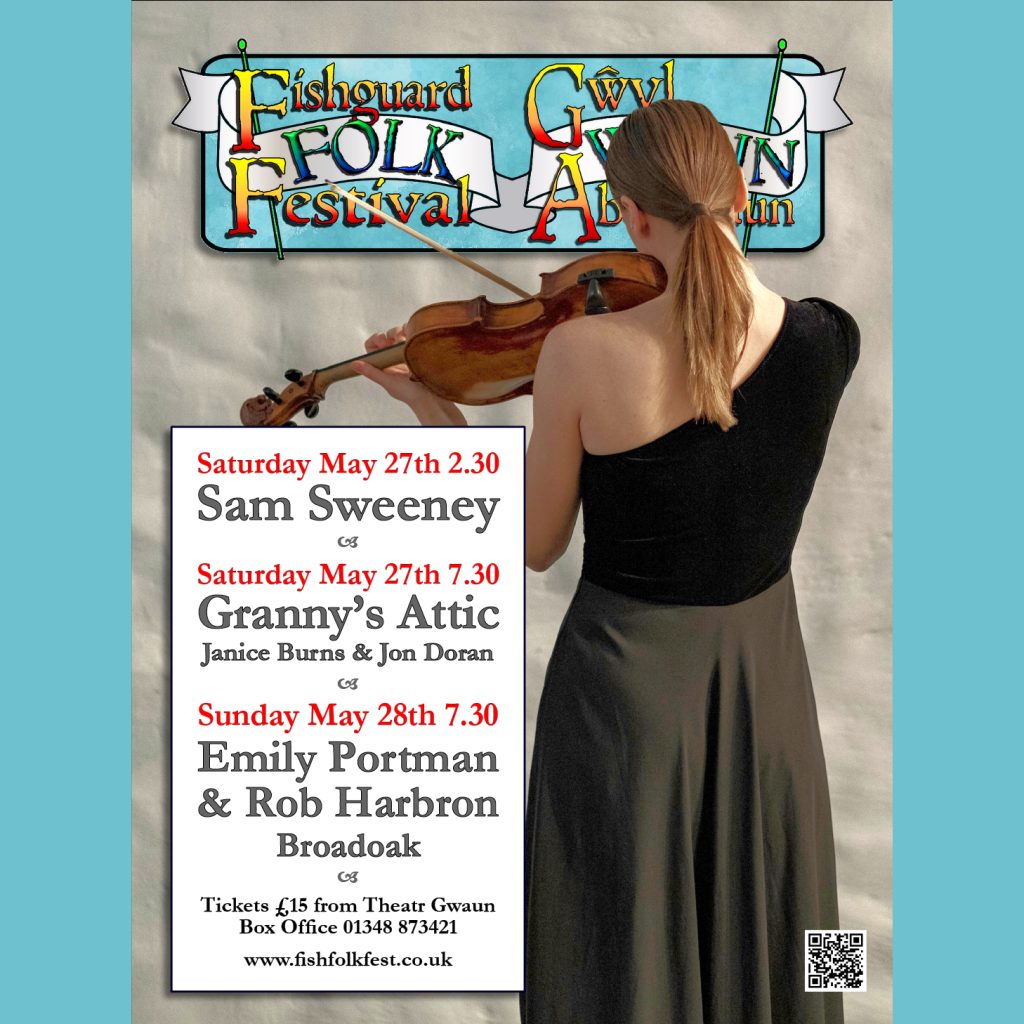 FISHGUARD FOLK FESTIVAL – GRANNY'S ATTIC / JANICE BURNS AND JON DORAN
A concert with two contrasting approaches to the tradition: the high-energy, driving style of trio Granny's Attic, and the gorgeous, ethereal harmonies and delicate playing of Janice Burns and Jon Doran. Despite their youth, Granny's Attic are the veterans here with a career going back nearly fifteen years, whereas Janice and Jon have just released their first CD. Expect a memorable and absorbing evening in the company of these two outstanding acts.
Cyngerdd gyda dau ddull cyferbyniol o ymdrin â'r traddodiad: arddull egni uchel triawd 'Granny's Attic', harmonïau hyfryd a chwarae cain Janice Burns a Jon Doran. Er gwaethaf eu hieuenctid, mae Granny's Attic yn brofiadol, gyda gyrfa'n ymestyn yn ôl bron i bymtheng mlynedd, tra bod Janice a Jon newydd ryddhau eu CD cyntaf. Disgwyliwch noson gofiadwy a gafaelgar yng nghwmni'r ddwy act ragorol hyn.