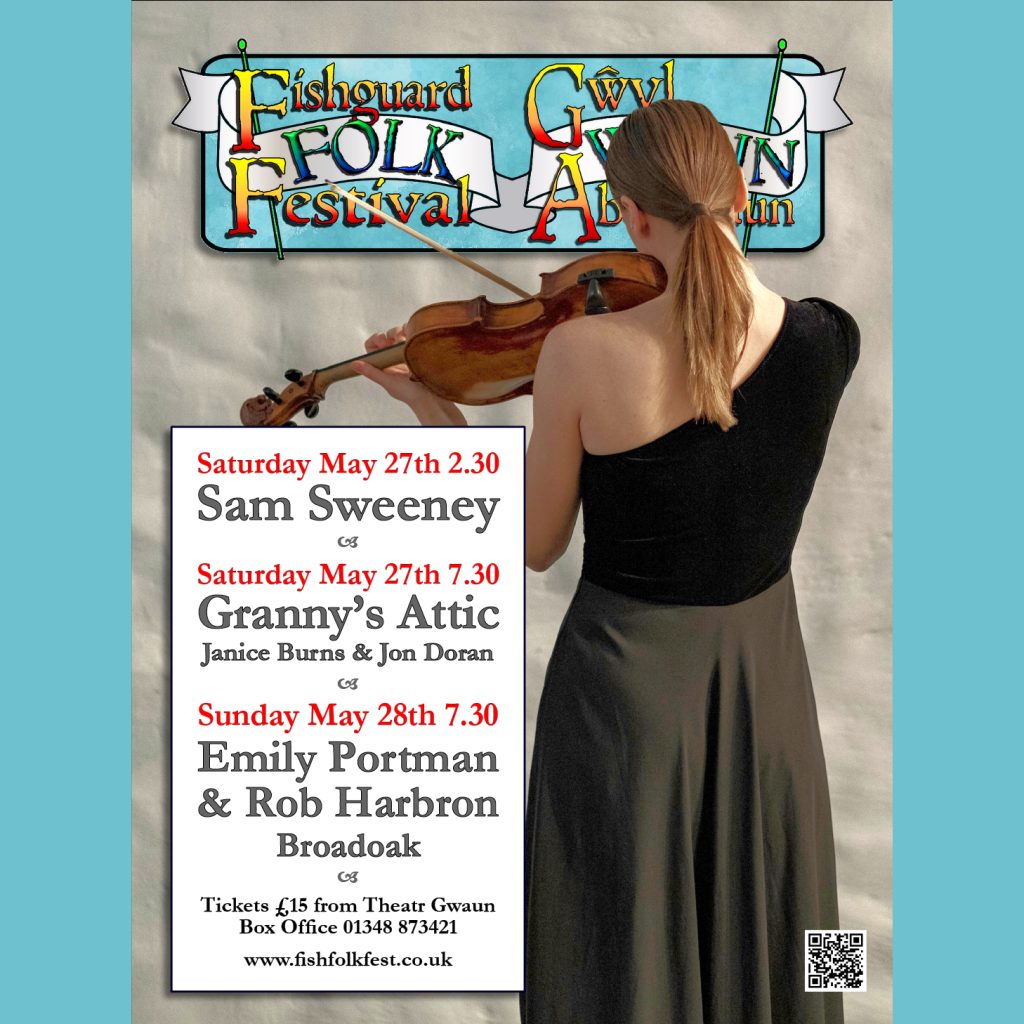 FISHGUARD FOLK FESTIVAL – EMILY PORTMAN & ROB HARBRON / BROADOAK
Emily Portman (voice, banjo and piano) & Rob Harbron (concertina, guitar, voice) both have award-winning reputations as performers, composers and recording artists. Now they have formed an inspired new collaboration in which they delve into English folk traditions, creating a boldly exposed and intricately woven contemporary folk sound. Popular local trio Broadoak impress with the breadth of their material (from traditional to their own songs) and the variety of their approach – you never know quite what they'll do.
Mae gan Emily Portman (llais, banjo a phiano) a Rob Harbron (concertina, gitâr, llais) ill dau enw da fel perfformwyr, cyfansoddwyr ac artistiaid recordio. Bellach maent wedi creu sain newydd ysbrydoledig, yn seiliedig ar draddodiadau gwerin Seisnig, gan greu cerddoriaeth werin gyfoes wedi'i weu'n gywrain. Mae'r triawd lleol poblogaidd Broadoak yn creu argraff gydag ehangder eu deunydd (o'r traddodiadol i'w caneuon eu hunain) ac amrywiaeth eu hymdriniaeth. Fyddwch chi byth yn gwybod yn iawn beth fyddan nhw'n ei wneud nesaf!