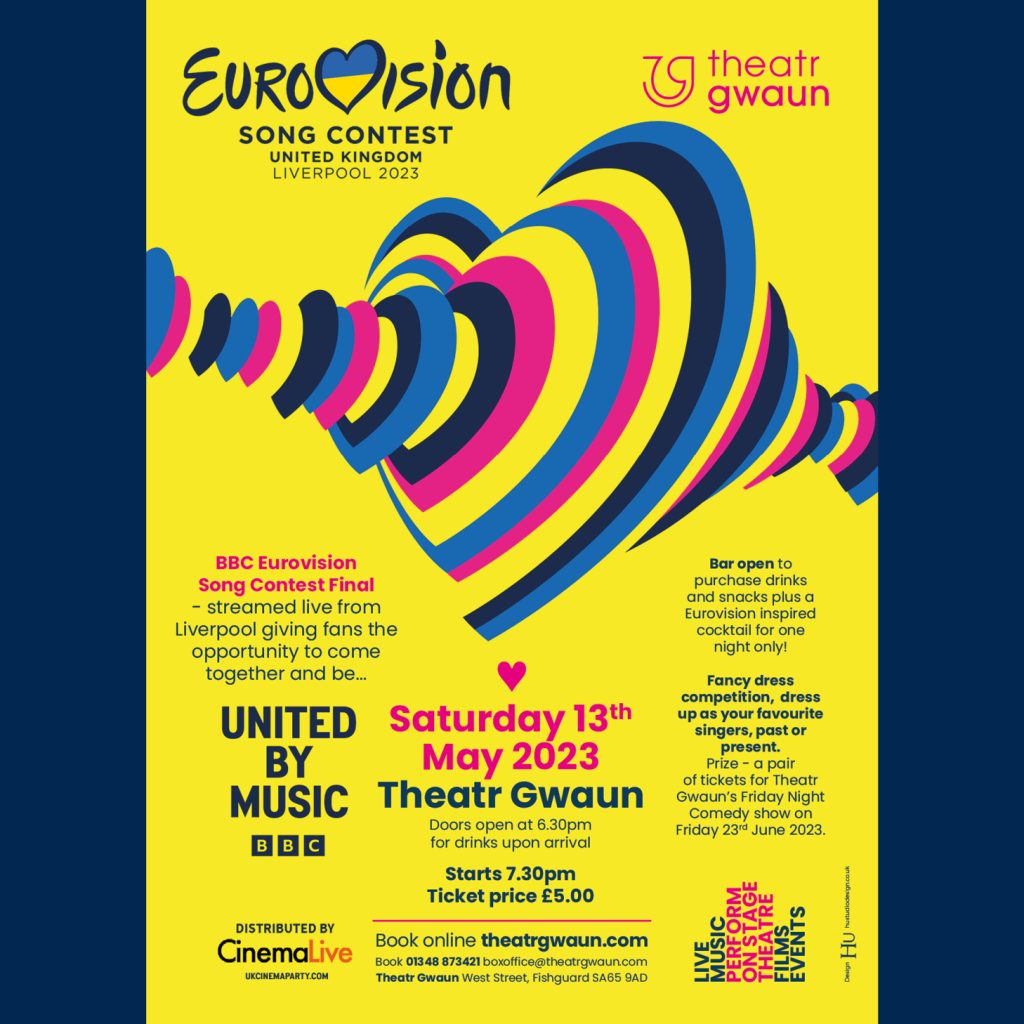 EUROVISION GRAND FINAL LIVE (12A)
For the first time EVER, the Eurovision Song Contest Grand Final show will be broadcast LIVE into cinemas across the UK, allowing fans to come together and be 'united by music' sharing in the incredible experience of celebrating the biggest, brightest, boldest music party of the year on the big screen!
Hosted this year in Liverpool by the BBC on behalf of Ukraine to a global audience of more than 160 million, the 67th Eurovision Grand Final will take place on Saturday 13th May.
Eurovision fans will be able to take to their seats with their friends at Theatr Gwaun to view a special preview of BBC Three's new show 'I Kissed a Boy' presented by Dannii Minogue before the Grand Final takes place from 8pm.
There will be a fancy dress competition with the winner receiving a pair of tickets to Theatr Gwaun's 'Friday Night Comedy' show on 23rd June 2023.
Join us to celebrate the traditions of the Eurovison by creating a spectacular 'night to remember' party atmosphere at Theatr Gwaun.
Doors open at 6.30pm for a pre-show Eurovision inspired cocktail and mocktail.