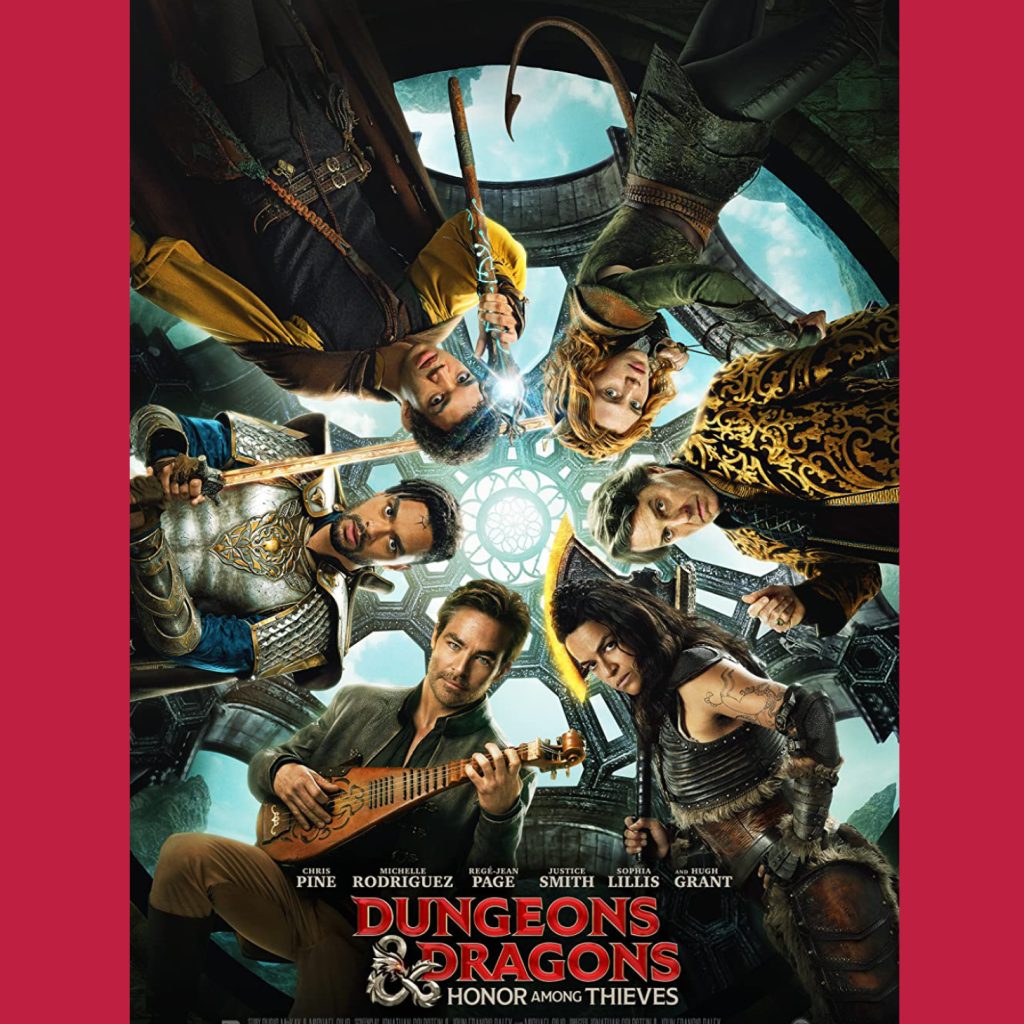 DUNGEONS & DRAGONS: HONOUR AMONG THIEVES (12A)
Based on the well-known game, this movie brings to life its characters in stunning visuals. Great special effects, laughs and a few puns along the way. Join the team in the Forgotten Realms as they embark on the epic quest to recover a lost relic – and upset a few characters along the way. It stars Chris Pine, Michelle Rodriguez, and Regé-Jean Page with Hugh Grant, in this fun fantasy movie.
Yn seiliedig ar y gêm adnabyddus, mae'r ffilm hon yn dod â'i chymeriadau yn fyw mewn delweddau syfrdanol. Effeithiau arbennig gwych, chwerthin ac ychydig o jôcs ar hyd y ffordd. Ymunwch â'r tîm yn 'Forgotten Realms' wrth iddynt gychwyn ar gwest epig i adennill crair coll – a chynhyrfu ychydig o gymeriadau ar hyd y ffordd. Yn serennu mae Chris Pine, Michelle Rodriguez, a Regé-Jean Page gyda Hugh Grant, yn y ffilm ffantasi hwyliog hon.